Kakie's Clam Dip
Lara Spencer's Tasty Dip in a few Simple Steps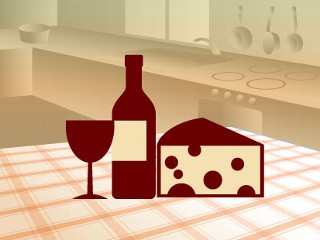 From the kitchen of Lara Spencer
Lara Spencer shares her recipe for Kakie's Clam Dip as part of Good Morning America's "We're Cookin' Now" series.
The recipe comes from Spencer's mother, Kakie.
Ingredients
2 cans (6-ounce) minced clams, 1 drained, 1 not drained
1 stick sweet butter, melted
2 sleeves of Ritz crackers, 1 crumbled, 1 not
1 small white onion, finely chopped
2 cloves garlic (1 tablespoon), minced
1/4 cup Parmesan cheese, grated
Cooking Directions
Preheat oven to 350 degrees. Drain one can of clams and place into a large mixing bowl. Add the second can of clams with the liquid. Mix in the crumbled crackers. Add the butter, onion, garlic and Parmesan cheese and combine. Put mixture into an onion soup crock.
Bake for 30 minutes until golden brown. Let stand for 5 to 10 minutes before serving. Serve with Ritz crackers and a spreading knife.
Recipe Summary
Main Ingredients: clams, garlic, onion
Course: Appetizer/Starter, Dip, Party Platter, Snack