Charlie's Cold Senegalese Soup
A Quick & Easy Soup Is Charlie Gibson's Recipe of Choice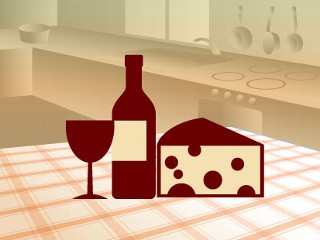 From the kitchen of Charles Gibson
Charlie Gibson shared his recipe for Cold Senegalese Soup as part of Good Morning America's "We're Cookin' Now" series.
Gibson's recipe for Enchilada Casserole became a viewer favorite. Will his Cold Senegalese Soup have the same effect?
Check out Gibson's recipe for Cold Senegalese Soup.
Ingredients
1 can cream of chicken soup (10 3/4 oz.)
1 tsp. curry powder
1/4 cup whole milk
10 large ice cubes (about 1 1/2 cups)
1/4 cup heavy cream
1/4 tsp. salt
1/8 tsp. ground black pepper
1/2 Granny Smith apple, halved and thinly sliced, for Garnish
Cooking Directions
In a blender combine the can of soup, the curry powder and the milk. Blend for 15 seconds on high speed.
Add ice cubes and blend for 30-45 seconds until ice is thoroughly combined.
Pour into a chilled serving bowl. Stir in the heavy cream and the salt and pepper. Serve immediately, or refrigerate a few hours until ready to serve.
Ladle into chilled bowls and garnish with the sliced apple. Serve with fresh bread, butter and sliced ripe tomatoes.
Recipe Summary
Main Ingredients: curry powder, cream of chicken soup
Course: Appetizer/Starter, Side Dish, Soup