Mario's Salsa Verde
Cookout With Mario Batali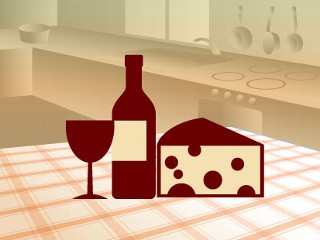 From the kitchen of Mario Batali
Mario Batali shared some of his favorite cookout recipes with Good Morning America. Whip up Mario Batali's Salsa Verde at your next summer barbecue.
Ingredients
1 bunch Italian parsley, leaves only
1 bunch mint, leaves only
1 bunch basil, leaves only
2 cups capers, rinsed
2 tablespoon salt-packed anchovy fillets, rinsed and drained
1 tablespoon Dijon mustard
1 teaspoon salt
1 teaspoon sugar
1/4 clove garlic
3/4 cup extra-virgin olive oil
Cooking Directions
In the bowl of a food processor, combine the herbs, capers, anchovies, mustard, salt, sugar and garlic and pulse to form a coarse puree. Slowly drizzle in the olive oil, pulsing after each addition to form a relatively smooth puree that still has some personality. Season with salt and pepper to taste. Can be kept, refrigerated, for up to one week.
Recipes courtesy of Mario Batali © 2003
Recipe Summary
Main Ingredients: capers, basil, mint
Course: Appetizer/Starter, Side Dish, Sauces and marinades, Snack, Dip, Dressing