Emeril's Strawberry Trifle
Turn Summer Fresh Fruits Into Scrumptious Desserts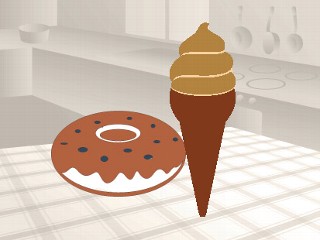 From the kitchen of Emeril Lagasse
Strawberries — those red heart-shaped refreshing fruits — are always the tastiest during the summer months. Take advantage of the berries while they're at their best with Emeril Lagasse's recipes for strawberry trifle.
Ingredients
Strawberry Trifle
1 1/2 quarts fresh strawberries, rinsed, patted dry, hulled and sliced
3 tablespoons granulated sugar
3 tablespoons plus 2 teaspoons Grand Marnier, (or other orange-flavored liqueur, or orange juice)
1 teaspoon orange zest, finely grated
Prepared Lemon Pound Cake (10 to 12 ounces - store bought or your own homemade), crusts trimmed and sliced 1/2-inch thick
Vanilla Pastry Cream (recipe below)
1 1/4 cups heavy cream
1 tablespoon confectioner's sugar
Bittersweet chocolate shavings, garnish
Vanilla Pastry Cream
2 cups whole milk
2 cups heavy cream
1/2 cup sugar
1 vanilla bean, split in half lengthwise and seeds scraped out
4 large egg yolks
1/4 cup cornstarch, sifted
Cooking Directions
Trifle
In a large bowl, combine the strawberries, sugar, 3 tablespoons of the Grand Marnier, and the orange zest. Stir to combine and let sit for 15 to 30 minutes.
Cut the cake to fit in an even layer across the bottom of an 8 1/4-inch footed trifle bowl, or in a large, decorative bowl with straight sides. Spoon one-third of the berries and their juice over the cake, spreading evenly to the edges and allowing the juice to soak into the cake. Top with one-third of the pastry cream (recipe below), and repeat layering, ending with pastry cream. Cover with plastic wrap and refrigerate until well chilled, 2 to 3 hours.
In a medium bowl, beat the cream until frothy. Add the confectioner's sugar and remaining 2 teaspoons of Grand Marnier and beat until peaks form.
Unwrap the trifle and spread the whipped cream evenly across the top. Garnish the top with chocolate shavings and serve.
Vanilla Pastry Cream
In a medium, heavy saucepan, combine the milk, cream, sugar, vanilla bean pods and seeds. Bring to a gentle boil over medium heat, whisking to dissolve the sugar. Remove from the heat.
In a medium bowl, whisk together the egg yolks and cornstarch until pale yellow, about 2 minutes. Slowly add 1/2 cup of the hot milk mixture to the egg yolks, whisking constantly until smooth. Add the egg yolk mixture to the pan of hot milk and whisk to combine. Return to medium heat and cook, stirring constantly with a heavy wooden spoon until the mixture thickens enough to coat the back of a spoon, about 5 minutes.
Remove from the heat and strain into a clean container. Discard the vanilla bean or rinse and reserve for another use. Cover with plastic wrap, pressing down against the surface to prevent a skin from forming. Refrigerate until well chilled, about 4 hours, before using.
Recipes courtesy of Emeril Lagasse © 2003
Recipe Summary
Main Ingredients: strawberries, heavy cream, bittersweet chocolate
Course: Dessert