Wolfgang's Coleslaw
Summertime Side to Make Your Mouth Water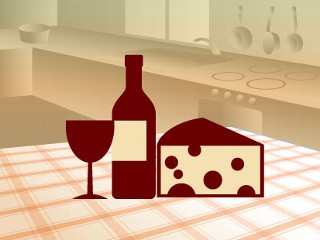 From the kitchen of Wolfgang Puck
Wolfgang Pucks says he loves to have beer or Champagne with his Honey Spareribs Chinois & coleslaw because the bubbles "clean the palate." Try this impressive summer recipe for your next picnic.
Ingredients
1 head green cabbage, cut into long thin strips
1 medium carrot, grated, with excess juice squeezed out
1 cup mayonnaise
1/4 cup red wine vinegar
2 tablespoons toasted caraway seeds
Salt and pepper, to taste
Pinch of sugar
Cooking Directions
Combine all ingredients in a large bowl. Refrigerate for about two hours. Serve.
Recipe Summary
Main Ingredients: cabbage, carrot, caraway seeds
Course: Appetizer/Starter, Side Dish
More Info: Vegetarian