Presidential Peanut Butter and Honey Sandwich
The White House Chef Serves Up A Lunchtime Favorite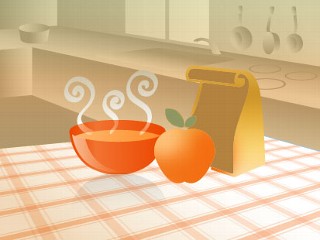 From the kitchen of White House chef Chris Comerford
While guests at the White House's state dinner for Queen Elizabeth dined on delicacies like spring lamb and caviar, President Bush doesn't eat such rich meals every day. Sometimes, he just wants comfort food, and when that happens, White House chef Cris Comerford whips up special treats.
Ingredients
1 tablespoon peanut butter, creamy
2 teaspoons honey
2 slices cinnamon raisin bread, toasted
Cooking Directions
Spread peanut butter and honey on toast.
Recipe Summary
Main Ingredients: peanut butter, bread, honey
Course: Lunch, Main Course
More Info: Kid Friendly