Sarah's Tex Chex Mix
A Texan Snack With Kick From the White House Chef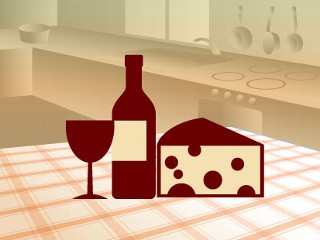 From the kitchen of Chris Comerford
|
While guests at the White House's state dinner for Queen Elizabeth dined on delicacies like spring lamb and caviar, President Bush doesn't eat such rich meals every day. Sometimes, he just wants comfort food, and when that happens, White House chef Cris Comerford whips up special treats.
Ingredients
3 tablespoons butter (melted)
1 tablespoon Yucatan Sunshine (habenero pepper sauce)
1 tablespoon Tabasco
2 tablespoons Worcester sauce
1/2 tsp cumin
1/2 tsp oregano
1/2 tsp garlic powder
3 cups Corn Chex
3 cups Rice Chex
1 cup Wheat Chex
1 cup pepitas (pumpkin seeds)
1 cup pistachios
3 cups pretzels
Cooking Directions
Mix all ingredients in large bowl.
Spread on baking sheet and bake for 1.5 hours at 200 degrees.
Other Recipes That You Might Like