Cape Cod Tuna Salad
Lock the Door, Lose the Weight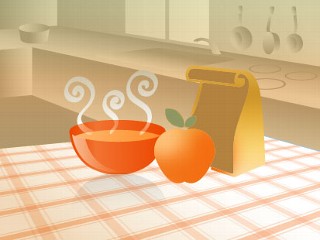 From the kitchen of Joy Bauer
|
Cape Cod Tuna Salad was one of the lunch options for Good Morning America's "Lock the Door, Lose the Weight" participants.
Ingredients
1 can water-packed tuna (6 ounce can)
1 tablespoon low-fat Mayo
2 teaspoons dried cranberries (cran-raisins)
1/2 cut scallion
1/4 fuji apple, peeled and finely chopped
Salt and pepper, to taste
Cooking Directions
Drain tuna and finely chop. Mix in all ingredients, and serve over a large bed of greens (no extra dressing).
Other Recipes That You Might Like