Miniature Goat Cheese Cakes
New Year's Party-Pleasing Recipe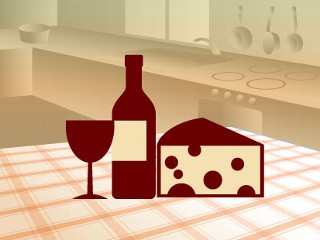 From the kitchen of Sara Moulton
Just in time for your New Year's party, Good Morning America's Food Editor Sara Moulton joined the show with some super easy and terrific tasting hors d'oeuvres ideas. Try her Miniature Goat Cheese Cakes.
Ingredients
1 Tablespoon unsalted butter
1/2 cup fresh bread crumbs (6 slices homemade-style white bread - recipe below)
1/2 cup walnuts, toasted
1/4 tsp kosher salt
1/4 tsp black pepper
5 ounces fresh goat cheese
1/4 pound cream cheese
1 large egg
1 Tbsp. chives
1/4 tsp kosher salt
1/4 tsp black pepper
Cooking Directions
Preheat the oven to 350 degrees F. Butter a nonstick mini-muffin tin.
Cut off and discard the crusts from the bread and tear into large pieces. Place in a food processor or blender and process until very fine.
Mix the bread crumbs, walnuts, and butter in a small bowl with half the salt and half the pepper. Stir with a fork until thoroughly combined. Place 2 teaspoonfuls of the mixture in each cup and press down into the bottom to form a crust.
Beat the goat cheese and cream cheese in the bowl of an electric mixer until smooth, light, and fluffy. Beat in the egg, chives, and remaining salt and pepper. Divide between the wells and smooth the tops with a knife.
Bake until puffed, about 15 minutes. Cool on a wire rack for 5 minutes, then run a knife around the rim of each cake and carefully unmold.
These can be baked a day ahead and kept covered and chilled in the refrigerator. Re-heat in a 350 degree F oven until hot.
Variation: Instead of walnuts, you can use any kind of chopped nuts and you can even use your favorite cracker crushed instead of bread crumbs. Serve them either on a tossed green salad or with Melba toast and crackers!
Recipe used with permission and excerpted from "Sara Moulton Cooks at Home" by Sara Moulton.
Recipe Summary
Main Ingredients: goat cheese, cream cheese, chives
Course: Appetizer/Starter, Party Platter, Snack