"Gourmet" Pignoli Cookies
Gourmet Magazine's Favorite Holiday Cookie Recipes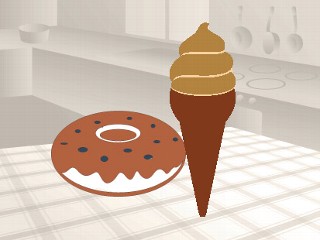 From the kitchen of Gourmet Magazine
It's time to fire up the oven for holiday cookies this year, and the editors of Gourmet magazine have shared their favorite recipes from spicy to nutty to chocolaty with Good Morning America's Food Editor Sara Moulton.
Here is the recipe for Pignoli Cookies. For this particular recipe, it's important to use canned almond paste — the type sold in tubes is too crumbly and doesn't give the cookies the right consistency.
Ingredients
2 cans almond paste (8-oz, not marzipan), coarsely crumbled
1 1/2 cups confectioners sugar
1/2 teaspoon salt
2 large egg whites
2 Tablespoons mild honey
1 cup pine nuts (pignoli)
a large pastry bag fitted with 1/2-inch plain tip (optional)
parchment paper
Cooking Directions
Preheat oven to 350°F.
Pulse almond paste in a food processor until broken up into small bits, then add confectioners sugar and salt and continue to pulse until finely ground, about 1 minute.
Beat together almond mixture, egg whites, and honey in electric mixer at medium-high speed until smooth, about 5 minutes (batter will be very thick).
Spoon half of batter into pastry bag if using (keep remaining batter covered with a dampened paper towel) and pipe or spoon 1½-inch rounds about 1 inch apart onto 2 parchment-lined baking sheets. Gently press half of pine nuts into tops of cookies.
Bake cookies in upper and lower thirds of oven, switching position of sheets halfway through baking, until golden, 12 to 15 minutes total. Slide cookies on parchment onto racks to cool completely, then peel cookies from parchment. Make more cookies with remaining batter and pine nuts on cooled baking sheets.
Cooks' note: Cookies keep, layered between sheets of wax paper or parchment, in an airtight container at room temperature 1 week.
Recipe Summary
Main Ingredients: pine nuts, almond paste
Course: Dessert, Cookies