Robin's Salad Dressing
Robin Roberts Shares Her Salad Dressing Recipe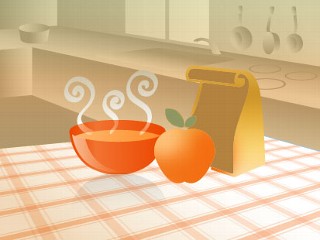 From the kitchen of Robin Roberts
As part of ABCNEWS' 50 States tour, Good Morning America visited a busy mom in Miami, Vickie Shehebar to help her cook dinner.
Shehebar's sister had written to Good Morning America saying that her sister could use a hand in the kitchen.
The GMA team admitted they were not exactly chefs either, but together, they put together a meal for the Miami family. Many of you have since written e-mails to request Robin Roberts' salad dressing recipe. The GMA news anchor, who says she never travels without her "world-famous recipe," was happy to share it. Here it is:
Ingredients
1/2 cup olive oil
1 1/2 tablespoon red wine vinegar
1 1/2 tablespoon balsamic vinegar
1 tablespoon garlic, minced
1 tablespoon mayonnaise
Cooking Directions
Mix above ingredients in a mixing bowl.
Add salt and pepper to desired taste.
Recipe Summary
Main Ingredients: olive oil, red wine vinegar, balsamic vinegar
Course: Dressing, Salad, Sauces and marinades, Lunch