Kabocha Squash or Pumpkin Pie
Deepak Chopra With Recipes to Nourish Body and Soul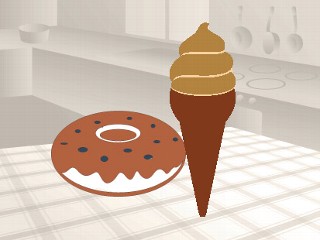 From the kitchen of Deepak Chopra
Best-selling author and spiritual guru, Deepak Chopra put on a chef hat and is tuning out some truly nourishing dishes.
In his new cookbook, The Chopra Center Cookbook: Nourishing Body and Soul Chopra offers dishes for healthy living.
Try one of his amazing recipes from the book: Kabocha Squash or Pumpkin Pie.
Ingredients
Crust
1 1/4 cups whole wheat pastry flour
1 pinch salt
1/2 cup butter, cold, cut into 1/2 -inch pieces
1 tablespoon apple cider vinegar (or white vinegar)
4 to 6 tablespoons ice water
Filling
1 kabocha squash (or pumpkin - 3-pounds)
apple juice (enough to cover bottom of baking dish)
1 cup low-fat vanilla soy milk (or regular milk, or cream)
1/2 cup turbinado sugar
2 tablespoons maple sugar
2 eggs (or 1/4 cup applesauce or mango purée plus 1/4 cup canola oil)
1 teaspoon cinnamon
1 teaspoon ground ginger
1/2 teaspoon ground cloves
1 pinch salt
Cooking Directions
Place the flour and salt in a food processor and pulse to combine. With the machine running, begin to add the butter, one piece at a time. Continue to pulse until the mixture looks like coarse meal. Add the vinegar. With the machine still running, begin to slowly add the ice water, 1 tablespoon at a time, waiting a moment or two before each addition, until the dough begins to form into a ball in the bowl of the processor.
Remove the dough and place on an oil-sprayed surface and roll out into a circle that is one inch larger around than the pie pan and place the dough in it, leaving a 1-inch edge around the perimeter of the pan. Create a nice border around the pie pan, trimming off any excess dough. Place the pie crust in the refrigerator while you make the pumpkin filling.
Preheat the oven to 350 degrees.
Wash and cut the kabocha squash in half and remove the seeds. Place cutside down in baking dish with about 1/2 inch of apple juice, cover with parchment paper and foil, and bake for about 45 minutes or until an inserted knife comes out easily. Leave the oven on. When the squash is cool enough to handle, scoop out the pulp with a large spoon. Reserve the pulp in a bowl and discard the skin.
In a blender or food processor, combine 3 cups of pulp, milk, sugar, maple syrup, eggs, cinnamon, ginger, cloves, and salt. Mix well. Remove the pie crust from the refrigerator; pour the batter up to the rim of the dough. Bake for approximately 45 minutes. If the pie begins to brown too much, place some foil over it. Bake until an inserted toothpick comes out clean. The pie should be golden brown.
Nutritional Facts, per 2 1/2 -inch piece Using eggs and pumpkin — it has 291 calories, and 13.4 grams of total fat, 7.7 grams of saturated fat. It contains 37.5 grams of carbohydrates and 4.9 grams of protein.
Recipes courtesy of The Chopra Center Cookbook: Nourishing Body and Soul copyright © 2002.
Recipe Summary
Main Ingredients: apple cider vinegar, turbinado sugar, ginger, maple sugar
Course: Dessert