Stir-Fried Spicy Carrots With Peanuts
Sara Moulton Serves up Family Favorites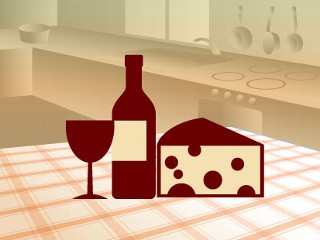 From the kitchen of Sara Moulton
Good Morning America Food Editor Sara Moulton has written her first cookbook, featuring some of her family recipes. They're perfect for the busy parent.
Some of the favorites from her cookbook, Sara Moulton Cooks at Home, include Stir-Fried Spicy Carrots With Peanuts.
Moulton's recipes are the latest in Good Morning America's "We're Cooking Now," series, in which we share our family recipes with you.
Ingredients
1/4 cup unsalted peanuts
1 pound medium carrots
1 Tablespoon vegetable oil (preferably peanut)
2 Tablespoons unsalted butter
1/4 teaspoon hot red pepper flakes, or to taste
Kosher salt and freshly ground black pepper, to taste
Squeeze fresh lime juice
Cooking Directions
Preheat the oven to 350 degrees F. Put the peanuts in a shallow pan, and bake for 10 minutes. Let cool and chop coarse.
Coarsely grate the carrots. Melt the oil with the butter in a large wok or skillet over high heat until hot but not smoking. Add the carrots and cook, stirring constantly until cooked evenly, about 5 minutes.
Stir in the peanuts and pepper flakes and season with salt and pepper. Finish with a squeeze of lime juice and serve hot.
Recipe Summary
Main Ingredients: peanuts, carrots, peanut oil
Course: Appetizer/Starter, Salad, Side Dish, Snack, Vegetable