Lemon Shaker Pie
Diane Sawyer's Favorite Recipes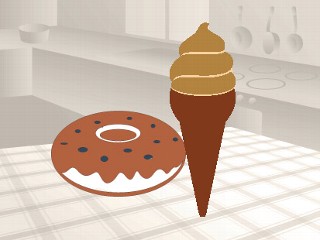 From the kitchen of Diane Sawyer
ABCNEWS' Diane Sawyer made one of her favorite desserts, Lemon Shaker Pie for Good Morning America's "We're Cooking Now" series.
*Note: you can skip ingredients and directions for pie dough if using store bought.
Ingredients
2 small lemons, very thinly sliced
2 cups sugar
2 cups flour
1 teaspoon salt
1/3 cup shortening, chilled and cut into pieces
1/3 cup butter (about 5 1/3 tablespoons), chilled and cut into pieces
Pie Dough
1/4 to 1/3 cup ice water
4 large eggs
1 tablespoon heavy cream
unsweetened whipped cream (to taste, optional)
Cooking Directions
Wash and cut the lemons in half, then into paper-thin slices, rind and all. Remove the seeds and put the slices in a glass bowl. Add the sugar and mix well. Cover this and let stand overnight.
The next day, combine flour and salt in separate mixing bowl. Add the shortening and butter. Use pastry blender or two knives, and cut in the butter and shortening until the mixture resembles coarse crumbs. Sprinkle the ice water over the flour a tablespoon at a time, tossing until the ingredients cling together. Turn out onto a lightly floured board and press the dough together. Cut off one-third of the dough. Wrap both pieces in plastic wrap and chill at least one hour. (This dough can be replaced by store-bought dough, if you prefer.)
Pre-heat the oven to 450 degrees. On a lightly floured board, roll out the larger portion of the dough into a circle large enough to fit in a 9-inch pie pan. Press dough into pan and set aside.
Put your eggs in a bowl and beat until they're frothy. Pour them over the lemon mixture and blend well. Pour the pie mixture into the crust in pan and cover the pie mixture with a circle of dough, leave just 1/2 inch excess so you can pinch the dough layers together,. Cut a few slits across the center to let steam out and brush the crust lightly with the heavy cream.
Put the pie on the oven's lower rack and bake for 15 minutes. Move the pie to the center rack and lower the oven setting to 350 degrees. Bake 30 to 35 minutes more until the crust is lightly browned and the filling is set. Remove and cool completely before slicing. You can serve it with whipped cream if you like.
Recipe Summary
Main Ingredients: sugar, lemons, shortening
Course: Dessert