Chocolate Bits Pudding
A Party-Perfect Pudding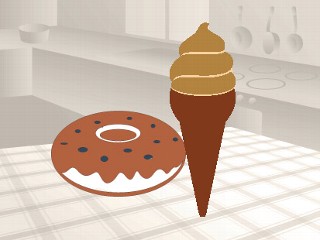 From the kitchen of Sara Moulton
Hosting a Super Bowl bash this weekend? "Good Morning America's" Food Editor Sara Moulton is here to help. She whipped up some drinks and dishes to help spice up your party.
Check out Moulton's recipes for Chocolate Bits Pudding.
Ingredients
6 ounces semisweet chocolate chips
1 cup whole milk
1 tablespoon sugar
1 teaspoon vanilla extract
Pinch table salt
3 large eggs
Whipped cream (or vanilla ice cream), for garnish
Cooking Directions
Set a metal bowl over a pan of simmering, not boiling, water.
Combine the chocolate and milk in the bowl and heat until the chocolate is melted.
Whisk in the sugar, vanilla, and salt. Add the eggs one at a time, whisking well after each addition.
Regulate the heat so that the water stays at a constant slow simmer. Cook the pudding, stirring often, until thick and an instant-read thermometer reaches 160 degrees Fahrenheit, five to 10 minutes.
Pour into four half-cup ramekins and cool to room temperature. Cover with plastic wrap and refrigerate until well chilled, at least three hours.
The pudding can be made up to two days in advance. Top with a dollop of whipped cream just before serving.
Courtesy of "The Gourmet Cookbook," edited by Ruth Reichl
Recipe Summary
Main Ingredients: chocolate chips, eggs, sugar, milk
Course: Dessert