Granny Smith Apple and Rhubarb Crisp
Recipes From Pulpwood Queens Book Club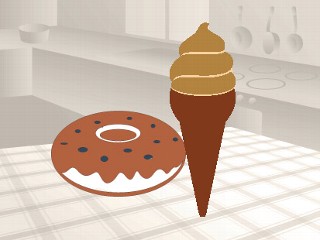 From the kitchen of Pulpwood Queens Book Club
|
Members of the Pulpwood Queens book club of East Texas enjoy a good read — but shy bookworms they're not. These Southern ladies are devotees of cocktails, good food, and high hair.
Kathy Patrick started the Pulpwood Queens book club at Beauty and the Book, her beauty salon in Jefferson, Texas. The club's motto: The higher the hair, the closer to God. It's a house rule that members wear tiaras and leopard prints, and leave their diets at the door. Here are some of the club's favorite summertime recipes, straight from Patrick's recipe file.
Ingredients
6 Granny Smith Apples
1 bag frozen rhubarb (or fresh if in season)
1/2 cup sugar
1/2 cup brown sugar
2 tablespoons flour
1 lemon
1 teaspoon cinnamon
1/2 teaspoon cardamom
Topping
1 cup oatmeal
1 cup brown sugar
1 cup pecans, toasted
1/2 cup coconut
1 stick melted butter
Cooking Directions
Slice apples thinly and leave on the skins. Place in large mixing bowl.
Add rhubarb. Add sugar, brown sugar, flour and spices. Squeeze on lemon juice, being careful to remove any seeds. Mix well. Place in a Pam-sprayed baking dish.
Mix the topping ingredients and spoon on top of apple and rhubarb mixture. Bake at 350 degrees for 40 to 45 minutes.
If top starts getting too brown, cover with aluminum foil. Serve hot with Blue Bell Vanilla Bean Ice Cream. Scrumptious!
Recipes courtesy of Kathy Patrick, Pulpwood Queens book club.
Other Recipes That You Might Like