Brown Sugar Ginger Crisp
A Crunchy Holiday Cookie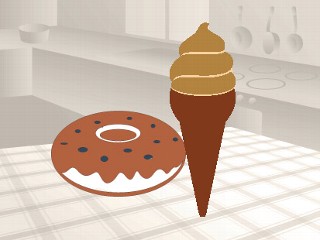 From the kitchen of Sara Moulton
Good Morning America food editor Sara Moulton shares her recipes for some tasty desserts. Bake up a batch of these scrumptious cookies!
Ingredients
1 1/2 cups all-purpose flour
3/4 teaspoon baking powder
1/2 teaspoon salt
1 cup unsalted butter (2 sticks), softened
1 cup packed light-brown sugar
1 large egg yolk
1 teaspoon of vanilla
1/2 cup crystalized ginger (3 oz.), finely chopped
1/4 teaspoon ground ginger
Cooking Directions
Preheat oven to 350 F. degrees
Sift together the flour, baking powder and salt. Beat together butter and brown sugar in a large bowl with an electric mixer at moderate speed until pale and fluffy (about 3 minutes). Beat in yolk, vanilla and gingers. Add flour mixture and mix at low speed until just combined.
Drop heaping teaspoons of dough about 3 inches apart onto an ungreased baking sheets and bake in batches in middle of oven until golden, 13 - 15 minutes. Transfer them, using a metal spatula, to a baking rack to cool completely.
Recipe courtesy of Gourmet magazine, © 2001.
Recipe Summary
Main Ingredients: flour, brown sugar, ginger, butter
Course: Cookies, Dessert