Gummi Bears
Candy Recipes from Rebecca Kolls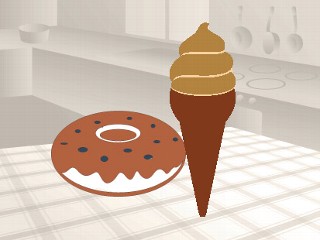 From the kitchen of Karen Pickus
When you've got the kids home for the holidays you have to keep them entertained.
Good Morning America's Rebecca Kolls suggests some do-it-yourself candy recipes.
Ingredients
3 pkgs. unflavored gelatin (packages that come in a box each package represents about 3/4 tablespoon)
2 tablespoons flavored jello
1 tablespoon Kool-Aid (flavor to match jello)
1/2 cup iced water
Candy molds
Cooking Directions
In 1/2 cup of icy cold water, slowly add gelatin , kool aid and jello. Mix well. Allow to stand until mixture looks slushy.
Microwave on high for 1 minute and 15 seconds (or just until top foams). With a large eyedropper or turkey baster fill candy molds. Put molds in freezer for 10 minutes.
Remove from freezer, remove candy by bending mold and teasing candy away from sides. Store in airtight containers or Ziplock bag.
Recipe makes enough to fill 2 and 1/2 molds that make 16-candies per mold
Recipes courtesy of Karen Pickus © 2001
Recipe Summary
Main Ingredients: jell-o, kool-aid
Course: Snack, Dessert