Wolfgang's Yellow Finnish Potato
With Creme Fraiche and Osetra Caviar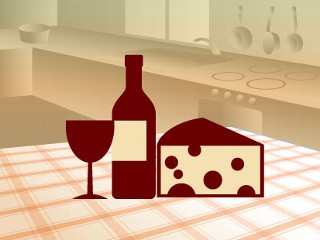 From the kitchen of Wolfgang Puck
Wolfgang Puck served Yellow Finnish Potato with Créme Fraiche and Osetra Caviar to the stars at the post-Oscar Governor's Ball in 2001. And you can make your own friends and family feel like celebrities by serving the dish to them. Simply follow Wolfgang's recipe and then roll out the red carpet.
Ingredients
1 medium to large Yellow Finnish Potato
3 tablespoons Créme Fraiche
1 oz. Osetra Caviar
Salt
Black Pepper
Gold foil
Cooking Directions
Wash the potato and prick with a fork a few times. Wrap in gold foil.
Place in a 400 degrees F. oven for 40 minutes or until done.
Remove from the oven and cut open with a knife.
Place the créme fraiche in the center and season with salt and pepper.
Top with caviar.
Recipe courtesy of Wolfgang Puck © 2001
Recipe Summary
Main Ingredients: yellow finnish potato, creme fraiche
Course: Appetizer/Starter, Side Dish, Starch, Vegetable