Chocolate Marshmallow Frosting
The Cake Mix Doctor's Easy Desserts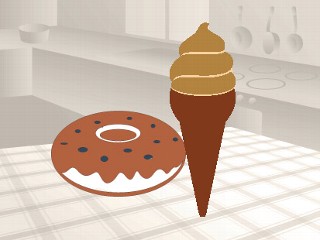 From the kitchen of Emeril Lagasse
This frosting can be used on the cake of your choice. The recipe makes 1 1/2 cups, enough to frost the top of a tube cake and bundt cake.
Ingredients
2 cups confectioners' sugar
1/2 cup unsweetened cocoa powder
6 large marshmallows
4 tablespoons butter, (1/2 stick)
1/3 cup plus 1 tablespoon milk
1 teaspoon pure vanilla extract
Cooking Directions
Sift the sugar and cocoa powder together into a large mixing bowl. Set aside.
Place the marshmallows, butter and milk in a medium-size heavy saucepan over low heat. Stir until the marshmallows are melted, three to four minutes. Remove the pan from the heat. Pour the confectioners' sugar and cocoa mixture over the marshmallow mixture. Add the vanilla and stir until the frosting is smooth and satiny.
Use at once to frost the top of the cake of your choice.
The Cake Mix Doctor, c. 2000
Recipe Summary
Main Ingredients: confectioner's sugar, cocoa powder
Course: Dessert