Emeril's Carrot Ring
A Unique Take on Carrot Cake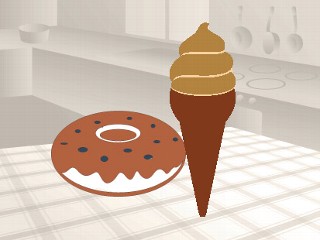 From the kitchen of Emeril Lagasse
|
Is it a Carrot Cake or a Dinner Side? You decide with this recipe from Emeril Lagasse!
Ingredients
1 tablespoon vegetable oil
1/4 cup fine dried bread crumbs
4 large eggs, separated
3/4 pound plus 2 tablespoons unsalted butter (3 sticks), at room temperature
1 cup sugar
3/4 pound carrots, grated (about 3 cups)
2 tablespoons milk
2 tablespoons fresh lemon juice
1 1/2 teaspoons salt
2 teaspoons baking powder
1 teaspoon baking soda
2 cups bleached all-purpose flour
2 medium-size carrots, boiled in water until fork-tender, drained, peeled, and cut into small dice
Pearl onions, boiled as above (optional)
1 pound English sweet peas (fresh or frozen), blanched in boiling water for 2 minutes and drained
1/2 teaspoon freshly ground black pepper
Cooking Directions
Preheat the oven to 350 degrees. Grease a 10-inch Bundt or tube pan with the vegetable oil. Dust the bottom and sides of the pan evenly with bread crumbs.
With an electric mixer in a medium-size mixing bowl, beat the egg whites until stiff peaks form. Set aside.
With the mixer fitted with a paddle attachment, in a large mixing bowl, cream 3/4 pound (3 sticks) of the butter and the sugar together. Add the egg yolks one at time, beating after each addition. Add carrots, milk, and lemon juice and beat until well mixed. Add 1 teaspoon of the salt, the baking powder, baking soda, and flour and beat again until well mixed. Fold in the beaten egg whites until no white streaks remain and pour into the prepared pan.
Bake until golden brown and the top springs back when touched, about one hour. Remove from the oven and let cool for about 5 minutes. With a thin knife, loosen the sides of the cake and remove it from the pan, turning it, bottom side up, onto a serving platter.
Melt the remaining 2 tablespoons butter in a large skillet over medium heat. Add the carrots and peas, season with the remaining 1/2 teaspoon salt and black pepper, and cook for 5 minutes.
Spoon the mixture into the hole of the carrot ring. Slice the ring and serve with the vegetables.
Recipe copyright ©1999 Emeril Lagasse.
Other Recipes That You Might Like