Karen Barker's Walnut Sun-Dried Cranberry Tart
With the Sweetness of an Autumn Evening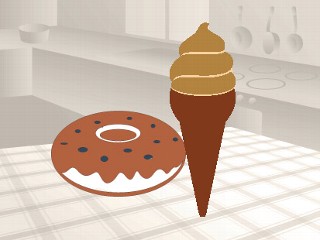 From the kitchen of Karen Barker
When the weather starts to turn cool, ring in Fall with this Walnut Sun-Dried Cranberry Tart from pastry chef Karen Parker.
Ingredients
Tart Shell
1 1/4 cups flour, plus 2 tablespoons
1 tablespoons sugar, plus 1 teaspoon
1/8 teaspoon salt
8 tablespoons unsalted butter, cold, cut into small pieces
1 large egg yolk, beaten (with teaspoon milk)
1 egg white, lightly beaten, reserved for baking
Tart Filling
4 eggs
1/2 cup sugar
1 tablespoon flour
1/8 teaspoon salt
1 teaspoon vanilla extract
Zest of 2 oranges, grated
1 cup light corn syrup
1 tablespoon orange juice concentrate, thawed
2 tablespoons Grand Marnier
8 tablespoons butter, melted
8 ounces sun-dried cranberries
1 1/2 cups walnut pieces, lightly toasted, skins removed and chopped
Compote
1 1/2 cups fresh cranberries
1/2 cup sugar
1/4 cup orange juice
4 navel oranges, peeled and cut into segments
1 tablespoon Grand Marnier
Service
whipped cream (or ice cream - optional)
Cooking Directions
Tart Shell
Make Tart shell: In a food processor pulse together the flour, sugar, and salt. Add the butter and pulse until the mixture resembles coarse meal. Add the egg yolk mixture and pulse just until the dough can be gathered into a ball. Flatten into 6" disk, warp in plastic and chill several hours or overnight. Let dough soften slightly at room temperature before rolling.
Preheat oven to 350. On a lightly floured surface roll the dough into a 13" round. Fit dough into a 10 1/2 " tart pan with a removable bottom. Trim the dough flush with the rim and freeze the shell until firm.
Line shell with parchment or foil and fill with pie weights, rice, or beans. Bake for 20 minutes until set. Remove foil and weights and bake an additional 10-15 minutes until lightly golden. immediately brush the hot pastry with the egg white.
Tart Filling
When the pastry is almost done baking, assemble the filling. For the filling whisk together all filling ingredients and pour into prepared partially baked shell.
Bake at 350 for approximately 45 minutes until the filling is puffed, set and lightly browned. Transfer tart to a cooling rack and allow to come to room temperature. This can be made 24 hours ahead. Store covered at room temperature. Serve with Cranberry Orange Compote and whipped cream if desired.
Compote
In a small skillet, combine cranberries with orange juice and sugar. Cook over low heat, stirring often just until cranberries pop and soften, about 4 minutes. Remove from heat.
Add oranges and stir in Grand Marnier. Taste and adjust sugar if necessary. Cool mixture over ice bath stirring occasionally. Store covered in refrigerator if not using right away.
Recipe copyright ©1999 Pastry Chef Karen Barker.
Recipe Summary
Main Ingredients: walnuts, grand marnier, sun-dried cranberries, navel oranges
Course: Dessert