Wolfgang's Strawberry Souffle
A Strawberry Surprise from Wolfgang Puck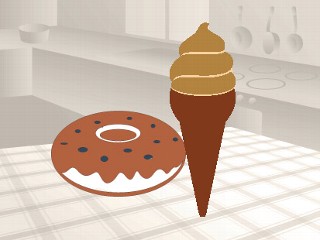 From the kitchen of Wolfgang Puck
Strawberries are the freshest in the Summer. Skip the Shortcake and try this easy recipe for Strawberry Souffle from Wolfgang Puck.
Ingredients
2 egg yolks
2 tbsp. sugar
4 oz. creme fraiche (1/2 cup)
2 tbsp. dark rum
3 tbsp. all-purpose flour
3 tbsp. plumped golden raisins
3 tbsp. sugar
6 egg whites
Sauce
1/2 cup strawberry puree
1 cup fresh sliced berries
sugar, to taste
Equipment
2 medium size mixing bowls
2 sauté pans
whisk
plastic spatula
spoons
Cooking Directions
In a medium size mixing bowl, whisk together the egg yolks and 2 tbsp. sugar until pale yellow. Add the creme fraiche, then the dark rum.Whisk in the sifted all-purpose flour and raisins.
In a separate mixing bowl, whisk the egg whites to soft peak. Stream in the sugar, and continue whipping until firm peaks form. Fold the egg whites into the "Kaiser" base.
Spoon the souffled "Kaiser" base between the 2 buttered and sugared pans. Bake at 425 degrees for 10-12 minutes.
For sauce: warm all ingredients in a pan and then spoon some of the sauce out of the pan onto a plate and then place the pastry on top. Add powdered sugar to taste.
Recipe copyright©1999 Wolfgang Puck.
Recipe Summary
Main Ingredients: creme fraiche, strawberries
Course: Dessert