Y2K Trifle
Sara Moulton's Sweet Ending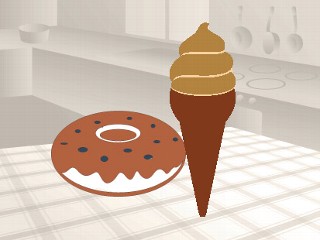 From the kitchen of Sara Moulton
Sara Moulton made this trifle to celebrate the new millennium.
Ingredients
1 can pineapple chunks (or rings)
1 can sliced peaches
1 can sliced apricots
1 can sliced pears
1 can mandarin oranges
1 can sliced plums
1 box ladyfingers
1 lb. dried cranberries
1 box Nillas wafer cookies
1 bag unsweetened coconut flakes
Grand Marnier
2 lbs. almonds, slivered, blanched
Cooking Directions
Layer your choice of ingredients in a trifle bowl, alternating colors and fruit, and serve.
Tip: Top with whipped cream and fresh mint.
Recipe copyright ©1999 by Sara Moulton
Recipe Summary
Main Ingredients: nilla wafers, pineapple, grand marnier
Course: Cookies, Dessert