Emeril's Sausage Stuffed Mushrooms
Emeril Lagasse's Appetizers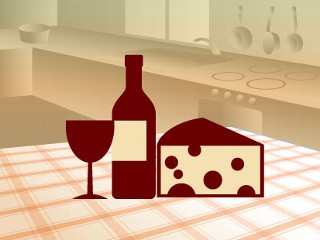 From the kitchen of Emeril Lagasse
Ready for a springtime party? Emeril Lagasse's appetizer recipes will impress your friends and family.
Check out Lagasse's recipes for Sausage-Stuffed Mushrooms.
Ingredients
1 1/2 pounds white button mushrooms, wiped clean
1/4 cup plus 1 teaspoon extra virgin olive oil
6 ounces hot Italian sausage
6 ounces sweet Italian sausage
1/4 cup yellow onions, finely chopped
2 tablespoons green bell peppers, finely chopped
2 tablespoons celery, finely chopped
1 teaspoon garlic, minced
1/4 cup plain dry bread crumbs
1/4 cup Parmesan cheese, freshly grated
2 tablespoons plus 2 teaspoons fresh parsley, minced
1 teaspoon Emeril's Original Essence
Cooking Directions
Preheat the oven to 400ºF.
Remove the stems from the mushrooms and mince to make 1 cup. Discard the remaining stems.
In a large bowl, toss the mushroom caps with 1/4 cup of the olive oil.
In a medium skillet over medium-high heat, cook the sausage, stirring, until browned, about 4 minutes. Add the onions, bell pepper, celery, and minced mushroom stems and cook, stirring, until softened, about 3 minutes. Add the garlic and cook, stirring, until fragrant, about 30 seconds. Remove from heat.
Place the sausage mixture in the bowl of a food processor. Add 2 tablespoons of the bread crumbs, 2 tablespoons of the cheese, 2 tablespoons of the parsley, the Essence, and the remaining teaspoon of olive oil. Pulse to combine.
Fill each mushroom cap with about a heaping teaspoon of the sausage filling and place on a large baking sheet.
In a small bowl, combine the remaining 2 tablespoons bread crumbs and 2 tablespoons cheese and sprinkle over the mushroom caps. Bake until the filling is browned and the mushrooms are tender, 15 to 18 minutes.
Transfer to a serving dish or platter, garnish with the remaining 2 teaspoons parsley and serve warm or at room temperature.
Recipes courtesy of Emeril Lagasse, copyright 2004.
Recipe Summary
Main Ingredients: mushrooms, italian sausage, bell peppers, parmesan
Course: Appetizer/Starter, Snack, Party Platter