Rachael Ray's Lavash Pizzas with Smoked Cheese and Ham
Ring in the New Year With Fast and Easy Tasty Party Treats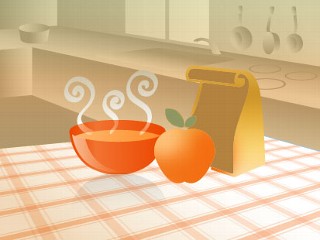 From the kitchen of Rachael Ray
Rachael Ray, host of the Food Network's 30 Minute Meals and $40 a Day shared some of her party time recipes with Good Morning America.
Check out Ray's recipes for Lavash Pizzas with Smoked Cheese and Ham.
Ingredients
1 package lavash flat bread (plain or flavored)
Extra-virgin olive oil ("EVOO"), for drizzling
1 pound smoked mozzarella, diced into small cubes (28 to 32 pieces)
1/4 pound prosciutto, cut into 1/2 inch strips
1 cup arugula leaves (a couple of handfuls), chopped
Freshly ground black pepper
Cooking Directions
Preheat oven to 375 degrees F.
Cover 2 cookie sheets with lavash. Drizzle lavash with a little evoo and turn over. Dot lavash with cubes of smoked mozzarella, spacing 1 inch apart. Make rows of cheese dots down and across the flat bread.
Place bread in oven to melt cheese, 5 minutes. Remove from oven and top with prosciutto strips, draping them over the cheese. Scatter chopped arugula over the pizza. Cut into squares and drizzle with evoo and season with black pepper, to taste. Transfer to a plate and serve. Yield: 10 to 12 servings.
All recipes courtesy of Rachael Ray, host of Food Network's "30 Minute Meals" and "$40 a Day." Copyright 2003
Recipe Summary
Main Ingredients: lavash flat bread, mozzarella, arugula
Course: Appetizer/Starter, Lunch, Party Platter, Snack