Emeril's Apple-Cheddar Cheese Pie
Emeril Lagasse's Favorite Pie Recipes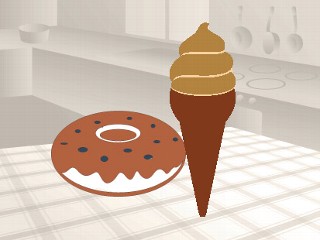 From the kitchen of Emeril Lagasse
As Emeril Lagasse kicked off Good Morning America's annual "Pie of Emeril's Eye" contest, he shared one of his favorite pie recipes. Try his Apple-Cheddar Cheese Pie.
Ingredients
Pie
3 medium Golden Delicious apples (about 1 1/4 pounds), peeled, cored, and sliced 1/4-inch thick
3 medium Granny Smith apples (about 1 1/4 pounds), peeled, cored, and sliced 1/4-inch thick
1/3 cup plus 1 tablespoon sugar
2 tablespoons all-purpose flour
4 teaspoons fresh lemon juice
1/2 teaspoon ground cinnamon
1/4 teaspoon grated nutmeg
Pinch salt
1 cup medium cheddar cheese (4 1/2 ounces), 1/2-inch cubes
Double Sweet Pie Crust Dough
2 1/2 cups all-purpose flour
2 tablespoons sugar
1/2 teaspoon salt
12 tablespoons cold unsalted butter, cut into pieces
4 tablespoons cold shortening
6 to 7 tablespoons cold water
Cooking Directions
Apple-Cheddar Cheese Pie
Preheat the oven to 375° F.
Remove the dough from the refrigerator and divide into two portions. On a lightly floured surface, roll out one-half of the crust to a 12-inch circle and transfer to a 9-inch pie pan, pressing gently to fit. Roll out the second half of the crust to a circle and set aside.
In a large bowl, combine the apples, sugar, flour, lemon juice, cinnamon, nutmeg, and salt and toss to coat the apples. Add the cheese and spoon the apple mixture into the prepared pie pan. Arrange the second crust over the fruit. Trim the edges to a 3/4-inch overhang, fold under the two crusts, and crimp the edges of the crusts together to seal the dough. With a sharp knife, cut a decorative pattern of slits into the top crust. With a pastry brush, brush the cream over the top crust and sprinkle the remaining 1 tablespoon sugar over the top.
Bake until the crust is golden and the juices begin to bubble, 45 to 55 minutes. Remove from the oven and cool on a wire rack for 1 to 2 hours before serving. Serve warm. Makes one 9-inch pie.
Double Sweet Pie Crust Dough
Sift the flour, sugar, and salt into a large mixing bowl. With your fingers, incorporate the butter pieces and shortening into the dry ingredients until the mixture resembles coarse crumbs. Work the ice water into the dough until it just comes together, being careful not to over work. Form the crust into a disk shape, wrap tightly in plastic wrap, and place in the refrigerator to rest for at least 30 minutes before rolling out to fit into a pie pan.
Recipe courtesy of Emeril Lagasse, copyright 2004
Recipe Summary
Main Ingredients: apples, cinnamon, nutmeg, cheddar cheese
Course: Dessert