Jack McDavid's Philadelphia Guacamole Field and Patsies
Super Bowl Guacamole Dip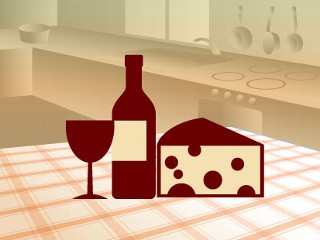 From the kitchen of Jack McDavid
In preparation for the big game, two chefs duked it out on "Good Morning America" to see who could make the best Super Bowl dip. Hailing from Philadelphia, Chef Jack McDavid of Jack's Firehouse whipped up a Philly Guacamole Dip, and from New England, Chef Paul O'Connell, of Boston's Chez Henri, made a New England Clam and Lobster Dip.
Eighteen U.S. Marines were on hand to vote for the winner. The vote came down by a nose on the side of McDavid's Philly Guacamole.
Ingredients
6 ripe Haas avocados, seeded, peeled, cut into chunks
Juice of 2 limes
1 cup Silver Queen corn kernels
1 medium sweet onion, diced
2 large Roma tomatoes, seeded and diced
3 chipotle peppers in adobo sauce, diced
2 cups cottage cheese
1/2 cup cilantro leaves, chopped
1 pint plain yogurt, drained 1 hour
2 packages dry Hidden Valley Ranch Dressing Mix (1 ounce each)
Cooking Directions
Mash avocados with lime juice and Hidden Valley Ranch Mix in large bowl, until just creamy and chunky. Add corn, onion, tomatoes, chipotles and cilantro and combine gently. Stir in cottage cheese. Taste and adjust seasoning. Spread mixture evenly and smoothly onto large cookie rectangular sheet [9x13].
Place well-drained yogurt into pastry bag with small round tip. Use white yogurt to pipe on the yard lines and pipe on the yard markers.
Tuck a few patsies [tortilla chips] around the edges. Place remaining chips into a skirt [napkin lined basket]. Serve, yell for the Eagles Super Bowl victory and be happy.
Recipes by Chef Jack McDavid.
Recipe Summary
Main Ingredients: avocados, tomatoes, chipotle peppers
Course: Dip, Appetizer/Starter, Party Platter