Emeril's Favorite Asparagus
Emeril Lagasse's Holiday Dinner Recipe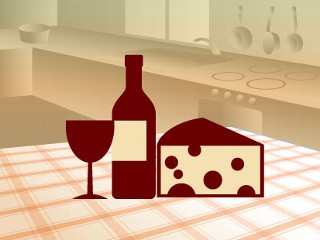 From the kitchen of Emeril Lagasse
|
Star Chef Emeril Lagasse gets ready for Easter by preparing his favorite asparagus recipe.
Ingredients
1 1/4 pounds thin asparagus spears
2 teaspoons olive oil
1/4 cup yellow onions, chopped
1/2 teaspoon garlic, minced
1 1/2 cups chicken stock (or canned low-sodium chicken broth)
2 tablespoons fresh lemon juice
Pinch salt
Cooking Directions
With a sharp knife, remove the tough woody ends from the asparagus and peel the stalks, if desired. Lay the asparagus flat, align the tips, and trim the spears to the same length.
Heat the olive oil in a large saucepan or skillet over medium-high heat. Add the onions and cook, stirring, until soft, 2 1/2 to 3 minutes. Add the garlic and cook, stirring, until fragrant, about 30 seconds. Add the chicken stock, lemon juice, and salt and bring to a low boil. Add the asparagus, cover, and cook until tender but still firm, 3 to 4 minutes, depending upon their thickness.
Drain the asparagus in a colander and arrange on a platter. (If desired, spoon the onions over the asparagus before serving.) Serve hot or at room temperature.
Recipes courtesy of Emeril Lagasse, Copyright 2005.
Other Recipes That You Might Like