Feasty Grilled Chesapeake Corn Wrapped in Bacon
Cookout Recipe from the Feasty Boys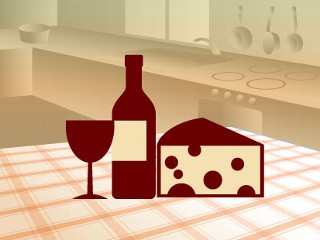 From the kitchen of The Feasty Boys
|
The Feasty Boys -- aka Jon Mayer and Jim Stump -- returned to "Good Morning America" to share more great grilling recipes for the holiday weekend. The Feasty Boys' cooking show is a popular feature on ESPN.
Ingredients
8 ears of corn
1 lb. hickory smoked bacon
1 can domestic beer
1 tsp. Parmesan cheese
1/2 tsp. crab boil seasoning
Butcher's string or wire
Cooking Directions
Carefully pull the corn husk back and remove the silk. Gently fold the husk back to its original position and place corn in a large pot.
Pour can of beer over corn and fill with enough water to cover corn. Soak corn for approximately 1/2 hour to prevent charring during grilling. Once corn has soaked sufficiently, remove from water and pat dry.
Once again, carefully fold back the husks and wrap each ear of corn with a slice of bacon or two.
Sprinkle liberally with Parmesan cheese and crab boil seasoning. Re-wrap with husk and secure in place with butcher string or wire.
Place corn on grill away from open flame and cook, turning every so often to prevent charring/flair ups. Grill for approximately 20 minutes.
Remove and allow to cool several minutes. Discard the bacon and serve with butter.
(This recipe works just as well using shucked corn and simply wrapping in aluminum foil.)
Other Recipes That You Might Like