Sweet Potato Cheesecake
Kesha Jordan's Recipe is a Finalist in 'GMA's' Recipe Contest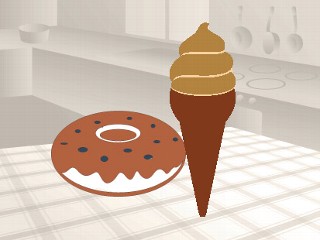 From the kitchen of Kesha Jordan
Kesha Jordan's Sweet Potato Cheesecake recipe is a finalist in "Emeril's Comfort for the Coast" contest.
I am always in the kitchen doing something to spice up creativity and trying to get out of the norm of basic cooking. Two years ago on Thanksgiving Day, I wanted something different for dessert. We are always having the same dishes to pass and compare. I wanted to bring a dish everyone would talk about for holidays to come. My creation of Sweet Potato Cheesecake was a hit.
Ingredients
1 medium sweet potato
1 package cream cheese (8-oz)
1/2 can condensed milk
3/4 cup brown sugar
3/4 cup sugar
1 tsp vanilla
2 medium eggs
3 graham cracker crusts (9" each)
Cooking Directions
Mix together and pour into crusts. Place into a preheated oven at 375°F and cook for 55 minutes or until light brown.
Recipe Summary
Main Ingredients: sweet potato, brown sugar, condensed milk
Course: Dessert, Side Dish, Vegetable