Sylvia's Black-Eyed Pea Salad
Sylvia Woods and Splenda Team Up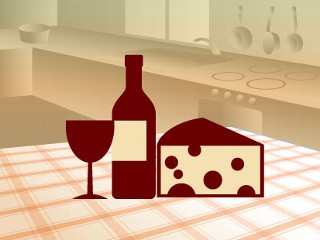 From the kitchen of Sylvia Woods
Sylvia Woods is perhaps New York's most famous soul food chef. In fact, she's been crowned the "queen of soul food," a cuisine that is not generally known for being low calorie.
The Zagat New York City restaurant survey said that the food at Wood's Harlem restaurant is tasty and comforting, but warned: "Don't tell your doctor what you ate."
That's all changed. Woods has joined forces with Splenda and concocted some delicious, yet light treats.
*Canned black-eyed peas and any brand hot sauce may be substituted for Sylvia's canned black-eyed peas and Sylvia's Hot Sauce. For that special flavor, look for Sylvia's canned black-eyed peas and Sylvia's Hot Sauce in your local market or order online.
Ingredients
1 1/2 cups Sylvia's canned black-eyed peas, drained*
3/4 cup green bell pepper, chopped
1/2 cup celery, chopped
1/2 cup red onion, chopped
1/4 cup onion, chopped
1/4 cup Splenda No Calorie Sweetener (granular)
1/2 teaspoon salt
1/2 teaspoon freshly ground pepper
1 garlic clove, minced
1/4 cup vegetable oil
2 tablespoons cider vinegar
1/2 teaspoon Sylvia's Hot Sauce
Cooking Directions
Combine black-eyed peas, bell pepper, celery, red onion and onion in a large bowl; set aside.
Combine Splenda granular, salt, pepper, garlic, vegetable oil, vinegar and Sylvia's Hot Sauce; whisk until blended. Pour dressing over black-eyed pea mixture, tossing gently to coat. Cover and chill overnight.
Nutrition information per serving:
Total Calories 90
Calories from Fat 60
Total Fat 7g
Saturated Fat 1.5g
Cholesterol 10mg
Sodium 210mg
Total Carbohydrate 5g
Dietary Fiber 1g
Sugars 2g
Protein 1g
Exchanges per serving:
1/2 Starch, 1 Fat
This recipe, when compared to a traditional recipe, has a 12 percent reduction in calories, a 41 percent reduction in carbohydrates and a 73 percent reduction in sugars.
Sylvia Woods is a compensated spokeswoman for Splenda Corp.
Recipe Summary
Main Ingredients: green pepper, splenda, garlic, cider vinegar, hot sauce
Course: Appetizer/Starter, Salad, Side Dish, Vegetable
More Info: Vegetarian