Emeril's Potato Pancakes
Emeril Lagasse's Crispy Potato Pancakes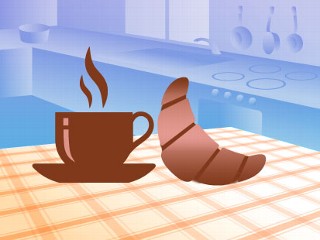 From the kitchen of Emeril Lagasse
|
Emeril shared this recipe when making Eggs Florentine, but you could use it as a dinner side too.
Ingredients
1 1/2 pounds russet potatoes (about 2 large)
8 ounces pancetta (or bacon), cooked until crisp, drained and crumbled
2 large eggs, lightly beaten
1 teaspoon salt
1 teaspoon black pepper
Vegetable oil, for frying
Cooking Directions
Peel the potatoes and put in cold water. Using a mandoline, grater or food processor, coarsely grate the potato. Place in a fine-mesh sieve or strainer, and squeeze out all of the potato liquid over a bowl. After the starch has settled to the bottom of the bowl, carefully pour off the clear liquid, reserving the starch. Add the grated potato to the starch in the bowl, along with the reserved crumbled bacon, egg, salt and pepper.
Heat a nonstick pan with a small amount of oil in the bottom of the pan.
When the oil is hot, take about one-eighth of the potato mixture in the palm of your hand and, using the other hand, flatten and squeeze to remove any excess liquid.
Place the potato mixture in the heated pan and cook, pressing down with a spatula to flatten, until crispy and golden, about 3 minutes on each side.
Transfer to a paper-lined baking sheet and keep warm in the oven while you cook the remaining potato cakes.
Recipe copyright 2006, Emeril Lagasse, Emeril's Food Of Love Productions
Other Recipes That You Might Like