Rocky Road Bread Pudding
From 'Mario Tailgates NASCAR Style'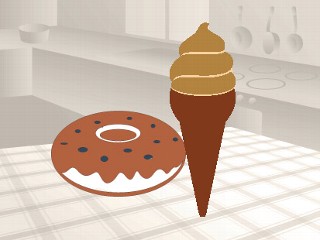 From the kitchen of Mario Batali
|
Renowned chef, restaurateur and media personality Mario Batali has teamed up with NASCAR to create a one-of-a-kind, officially licensed NASCAR cookbook, "Mario Tailgates NASCAR Style: The Essential Cookbook for NASCAR Fans."
The book is full of nearly 100 recipes perfect for any NASCAR party.
Being in the marbles is, as you know, not where you want your car to be running. The rocky road offers as smooth and delicious a ride as you can find.
Ingredients
Cooking grease for greasing pan
3 cups whole milk
6 ounces bittersweet chocolate
1/4 cup butter (1/2 stick)
1/2 cup sugar
pinch salt
8 slices white bread, cut into roughly 1-inch pieces
3 large eggs
6 ounces chocolate chips
4 ounces walnuts, coarsely chopped
1 cup mini marshmallows
1/2 cup raisins
1/4 cup bourbon (optional)
Cooking Directions
Preheat the oven to 350 degrees Fahrenheit. Grease a 10-inch skillet, preferably cast iron. In a small saucepan over low heat, combine the milk, chocolate, butter, sugar and salt. Heat, stirring continuously, until the butter and chocolate are just melted.
Put the pieces of bread in the skillet and pour on the milk mixture, making sure all the bread is covered. Let rest for five minutes. In a small bowl, beat the eggs and then stir them into the bread mixture to combine well.
Put the skillet in a large roasting pan and place on the center rack of the oven, then pour hot water into the roasting pan within 1 inch of the top of the skillet. Carefully slide in the rack and bake for 40 minutes.
Meanwhile, in a large bowl, mix together the chocolate chips, walnuts, marshmallows and raisins. Add the bourbon, if desired, and toss together. After the pudding has baked 40 minutes, spread the chocolate chip mixture evenly over the top.
Continue baking until a toothpick inserted in the center of the pudding comes out clean or with a few specks attached, 10 minutes to 15 minutes more. The pudding should still be a bit wobbly. Serve warm, if possible, or cover the skillet in foil and store in the refrigerator or an ice-filled chest for up to 24 hours.
Note: To reheat, place the foil-covered skillet on the grill after you have finished cooking and let the dying coals gently heat up the pudding. Or reheat on a gas grill set to low.
Other Recipes That You Might Like