Chilled Watermelon Slices With Lime Juice, Honey and Mint
Best of the Fourth of July Recipes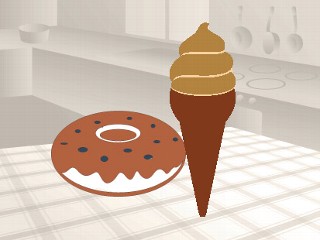 From the kitchen of Katie Brown
|
With millions of people getting ready to fire up their grills for July Fourth, lifestyle expert Katie Brown joined "Good Morning America" with ideas on how to add zip to a holiday cookout and jazz up your table setting.
The recipes and projects below can be found on Katie's Web site, www.katiebrown.com.
Ingredients
1 watermelon, chilled and sliced
1/2 cup fresh lime juice
Zest from one lime
1/4 cup honey
1/2 cup mint, chopped
Cooking Directions
Place the watermelon slices on a decorative platter. In a small bowl, whisk together the lime juice, zest and honey. Drizzle over the slices of watermelon. Sprinkle the mint over the slices of dressed watermelon and serve immediately.
Other Recipes That You Might Like