Hearts of Romaine Salad
Recipes for a Casual Dinner Party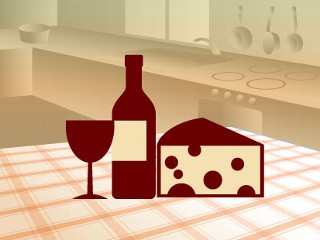 From the kitchen of Susan Spungen
|
Not all dinner parties have to be swanky affairs with place cards and dessert forks.
You can organize a "come as you are" dinner party perfect for summer evenings, featuring quick and easy dishes plus casual footwear suitable for such a soiree.
Susan Spungen, contributing food and entertaining editor for Weekend magazine, recommends the following recipe.
This is a simple twist on a Caesar salad. You can buy romaine already trimmed -- it will just need washing -- and mix up the dressing of olive oil and balsamic vinegar, black pepper, olives and anchovy pastes ahead of time. When you're ready to serve, just spoon it over the romaine.
Ingredients
1 bag romaine hearts (3 hearts per bag)
1/2 cup Kalamata olives, chopped
1 tsp. anchovy paste (optional)
3 Tbsp. balsamic vinegar
1 Tbsp. parsley, chopped
Freshly ground black pepper
1/2 cup olive oil
Cooking Directions
Remove root ends of each head of lettuce and separate leaves. Discard any damaged outer leaves and wash. Dry lettuce and arrange on a serving platter; set aside.
In a medium bowl, whisk together the olives, anchovy paste, vinegar, parsley and pepper. Slowly whisk in oil. Spoon dressing over the romaine just before serving.
Other Recipes That You Might Like