Grilled Jerk Shrimp Skewers with Mango-Avocado Salsa
A Quick and Easy Dish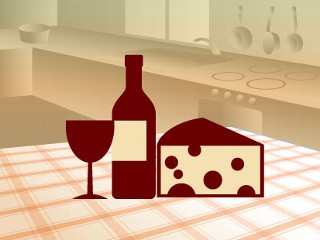 From the kitchen of Katie Brown
These shrimp skewers are a great last-minute addition to any summer barbecue.
Ingredients
Grilled Shrimp
40 jumbo shrimp, deveined and shelled
1/4 cup olive oil
1/4 cup orange juice
3 tablespoons Jamaican jerk (or Caribbean spice blend)
10 wooden skewers, soaked for 1 hour in water
Salsa
2 Mangos, diced
2 Avocados, diced
1/2 cup Cherry or Grape tomatoes, halved
2 Tbsp. Cilantro, chopped
1 Tbsp. fresh lime juice
1 tsp. Honey
1 tsp. Red Pepper Flakes
2 Tbsp. Olive Oil
1 tsp. Salt
1/4 tsp. Pepper
Cooking Directions
For salsa, gently mix all ingredients in a bowl and serve in bowl on side.
Combine olive oil, orange juice and jerk spice in a large bowl. Add shrimp and let marinate for 20 to 30 minutes. Preheat grill for medium-high heat. Remove shrimp from marinade and place four shrimp per skewer.
Season the skewers with salt and pepper to taste and grill until just cooked through, two to three minutes per side.
Recipe Summary
Main Ingredients: shrimp, mangos, avocados, cilantro
Course: Appetizer/Starter, Party Platter, Sauces and marinades