Sandra Lee's Pumpkin-Maple Bread Pudding
A Simple Autumn Dessert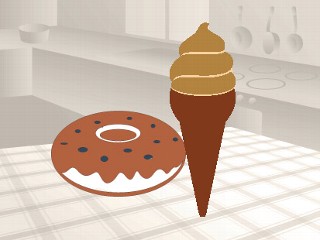 From the kitchen of Sandra Lee
If you want great tasting food, but don't have the time to make it or don't want to slave over your stove, check out these recipes.
Get the taste of homemade, long hours spent in the kitchen without all the work. No one will know, but you.
Here is Lee's recipe for Pumpkin-Maple Bread Pudding, excerpted from her cookbook "Sandra Lee Semi-Homemade Cooking 3."
Ingredients
nonstick cooking spray (Butter-flavored)
1 loaf cinnamon-raisin swirl bread, cut into 1/2-inch cubes (16 ounce Oroweat ®)
1/2 cup pecans, chopped (Planters ®)
1 1/4 cups milk
1/2 cup cream
4 eggs
2 teaspoons pumpkin pie spice (McCormick ®)
1/2 cup real grade A maple syrup
15 ounce solid pack pumpkin (1 can Libby's ®)
4.5 ounce brandied hard sauce (1 jar Crosse & Blackwell ®)
1 teaspoon maple extract (McCormick ®)
Cooking Directions
Preheat oven to 350 degrees F.
Lightly spray a 3-quart casserole dish with butter-flavored cooking spray.
Toss together cubed raisin bread and pecans in casserole dish. In a large bowl, whisk together remaining ingredients, except hard sauce and maple extract. Pour over bread cubes.
Let soak for 1 hour, occasionally pressing bread down into custard.
Bake bread pudding in preheated oven for approximately 1 hour, or until knife inserted into center comes out clean.
Remove hard sauce lid and place jar in a microwave-safe bowl. Fill bowl with water halfway up the side of the jar. Heat on HIGH in microwave for 30 to 45 seconds. Remove and stir in maple extract. Drizzle over bread pudding.
Serving Idea: Serve this luscious bread pudding with a dollop of vanilla ice cream.
Recipe Summary
Main Ingredients: cinnamon-raisin bread. pumpkin, milk, cream, maple syrup
Course: Dessert