Katie Brown's Parmesan Wafers
Save Christmas With This Quick and Simple Recipe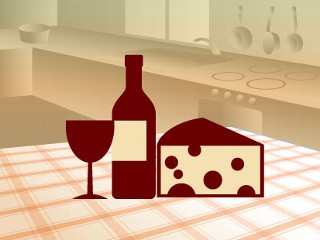 From the kitchen of Katie Brown
Good Morning America, co-hosted by Diane Sawyer, Robin Roberts, Chris Cuomo and Sam Champion, features recipes by gourmet chefs in the GMA test kitchen every morning. This recipe for Parmesan wafers is brought to your kitchen from Katie Brown.
Ingredients
3/4 cup Parmesan cheese, coarsely grated
1 bunch fresh tarragon
1 bunch fresh basil
1 bunch fresh chervil
1 bunch fresh sage
Parchment paper
Cooking Directions
Preheat oven to 350 degrees.
Spoon grated Parmesan onto a cookie sheet lined with parchment paper in 1 to 2 teaspoon-size mounds about 2 inches apart. Push down on the Parmesan mounds with the back of a spoon to slightly spread out the cheese. Place an herb sprig on top of Parmesan mound.
Bake until melted and golden, about 3 to 4 minutes.
Recipe Summary
Main Ingredients: basil, chervil, sage, parmesan cheese
Course: Appetizer/Starter, Snack, Side Dish