Katie Brown's Tapenade and Prosciutto Puffs
Save Christmas Day With This Quick and Simple Recipe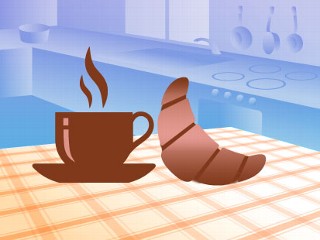 From the kitchen of Katie Brown
Ingredients
1 15-oz. can black olives, pitted
1 to 2 anchovy fillets
1 tbsp. chopped garlic
2 tbsps. fresh thyme (or 1 tbsp. dried thyme), chopped
1/4 cup extra-virgin olive oil
Salt and pepper to taste
1/4 lb. prosciutto, thinly sliced
1 package puff pastry dough, thawed
1 egg beaten with 1 tbsp. water for an egg wash
Parchment paper
Cooking Directions
Preheat oven to 400 degrees.
In a food processor, combine black olives, anchovies, garlic and thyme and process until finely chopped. While the processor is running, drizzle in olive oil and process until incorporated. The tapenade will still be slightly chunky. Season with salt and pepper to taste.
On a lightly floured surface, roll out puff pastry sheets to about 1/8-inch thick. Cut out circles with a round cookie cutter. Place half of the circles on a cookie sheet lined with parchment paper.
Place a small piece of prosciutto on each circle and top with a teaspoon of tapenade. Brush the edges of the circle with egg wash, place another circle on top, and press the puff pastry edges to seam. Brush egg wash over each turnover.
Bake for 20 to 25 minutes, until puffed and golden brown.
Let cool on a rack for 10 minutes. Serve warm or at room temperature.
Cook's Note: You can purchase tapenade at your neighborhood grocery store. It is usually located in the condiment aisle.
Recipe Summary
Main Ingredients: olives, anchovy fillets, prosciutto, thyme, garlic
Course: Appetizer/Starter, Brunch, Party Platter, Side Dish