Alain's Sweet and Spicy Asian Wings
Super Bowl Food Emeril Style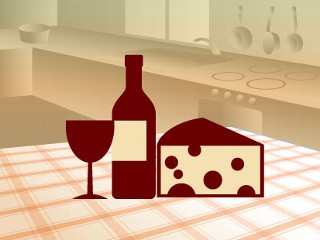 From the kitchen of Emeril Lagasse
Game day is upon us and part of watching the game is eating! Enter Emeril with a must make recipe!
Ingredients
2 cups fresh orange juice
1 cup canned pineapple juice
2 tablespoons orange zest
2 tablespoons minced garlic
2 tablespoons minced fresh ginger
2 tablespoons minced green onions
1 tablespoon sesame oil
1/2 cup soy sauce
1/2 cup mirin
1 cup sugar
1 1/2 teaspoons crushed red pepper flakes
3 quarts peanut oil, for frying
10 pounds chicken wings, separated at the joints, wing tips reserved for another use
2 cups cornstarch
Crushed red pepper flakes
Salt
1/4 cup chopped fresh cilantro leaves
1/4 cup toasted sesame seeds
Cooking Directions
Combine the orange juice, pineapple juice, orange zest, garlic, ginger, green onions, sesame oil, soy sauce, mirin, sugar, and crushed red pepper in a large skillet set over medium-high heat. Bring to a boil, stirring occasionally, until the sugar is dissolved and the liquid has reduced to a thick syrup, 18 to 20 minutes.
Meanwhile, place the peanut oil in a 6-quart pot and heat to 375 degrees F.
Place the chicken wings in a large bowl. In a small bowl, season the cornstarch with the red pepper flakes.
Place the seasoned cornstarch in a 1-gallon heavy-duty plastic food storage bag and add the chicken pieces in batches. Shake the bag to coat the chicken, then remove and place 8 to 10 pieces in the hot oil.
Fry the chicken, stirring occasionally, until the chicken is golden brown and cooked through, 8 to 10 minutes.
Remove and place in a clean large bowl; season lightly with salt to taste. Continue until all the chicken has been fried.
Preheat the oven to 275 degrees F.
Spoon the sauce over the chicken and toss to evenly coat. Sprinkle the chicken with the cilantro and sesame seeds and place in a large ovenproof dish. Keep warm in the oven until the guests arrive.
Serves: 8 to 12
Recipe courtesy Emeril Lagasse, courtesy MSLO, Inc. 2010
Recipe Summary
Main Ingredients: chicken wings, orange juice, sesame oil, green onions
Course: Appetizer/Starter, Party Platter