Diane Henderiks' White Chicken Chili
Recipe Courtesy Diane Henderiks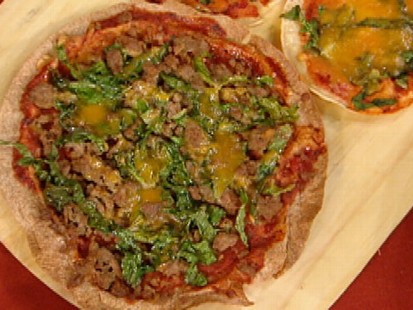 Break out of a food rut with seven recipes from seven staple ingredients.
From the kitchen of Diane Henderiks
Ingredients
1 tablespoon olive oil
1 large onion, diced
2 celery ribs, sliced
1 tablespoon garlic, minced
2 4 ounce cans green chili peppers, chopped
1/2 cup cilantro, chopped
2 teaspoons oregano, dried
1 tablespoon cumin, ground
1 tablespoon chili powder
1 bottle beer
3 cups low sodium chicken broth
1 quart chicken breast, chopped and cooked
3 cups white beans, cooked
1 cup reduced fat cheddar cheese, shredded
Cooking Directions
In large saucepan over medium heat, cook celery and onion in oil.
Add next 6 ingredients (garlic through chili powder).
Cook and combine gently for about 5 minutes.
Mix in beer, broth, chicken and beans. Stir well.
Simmer for about 30 minutes.
Remove from heat and slowly stir in shredded cheese.
Top with chopped jalapeno (if desired) and enjoy!
Recipe Summary
Main Ingredients: chicken, olive oil, onion, celery, garlic, chili peppers, white beans
Course: Dinner, Lunch, Main Course