Baby formula milk companies 'exploit' parents' fears to boost sales, analysis alleges
Clampdowns are needed to address misleading claims, analysts said.
Many baby formula milk companies allegedly exploit parents' emotions and "manipulate" scientific data to boost sales, according to a major new analysis published in The Lancet.
The analysis, led by Professor Nigel Rollins of the World Health Organization, said urgent clampdowns are needed to address misleading claims made by the industry.
It comes on the heels of the formula crisis in the U.S. last year, which saw parents struggling to find formula due to global supply chain issues exacerbated by a large recall of Abbott baby formula after two infants died.
"Part of what we're exploring in The Lancet breastfeeding series is that the system of influence that commercial formula companies are engaged in is much, much more pervasive and much more influential than maybe previously thought." study co-author Dr. Cecília Tomori, a breastfeeding expert and associate professor at Johns Hopkins School of Nursing, told ABC News.
Scientific evidence overwhelmingly supports breastfeeding newborns, if possible and desired. Breastfeeding has well-documented health benefits for both the parent and the baby.
According to the Centers for Disease Control and Prevention, babies who are breastfed are at lower risk of illnesses and diseases including asthma, obesity, type 1 diabetes and sudden infant death syndrome.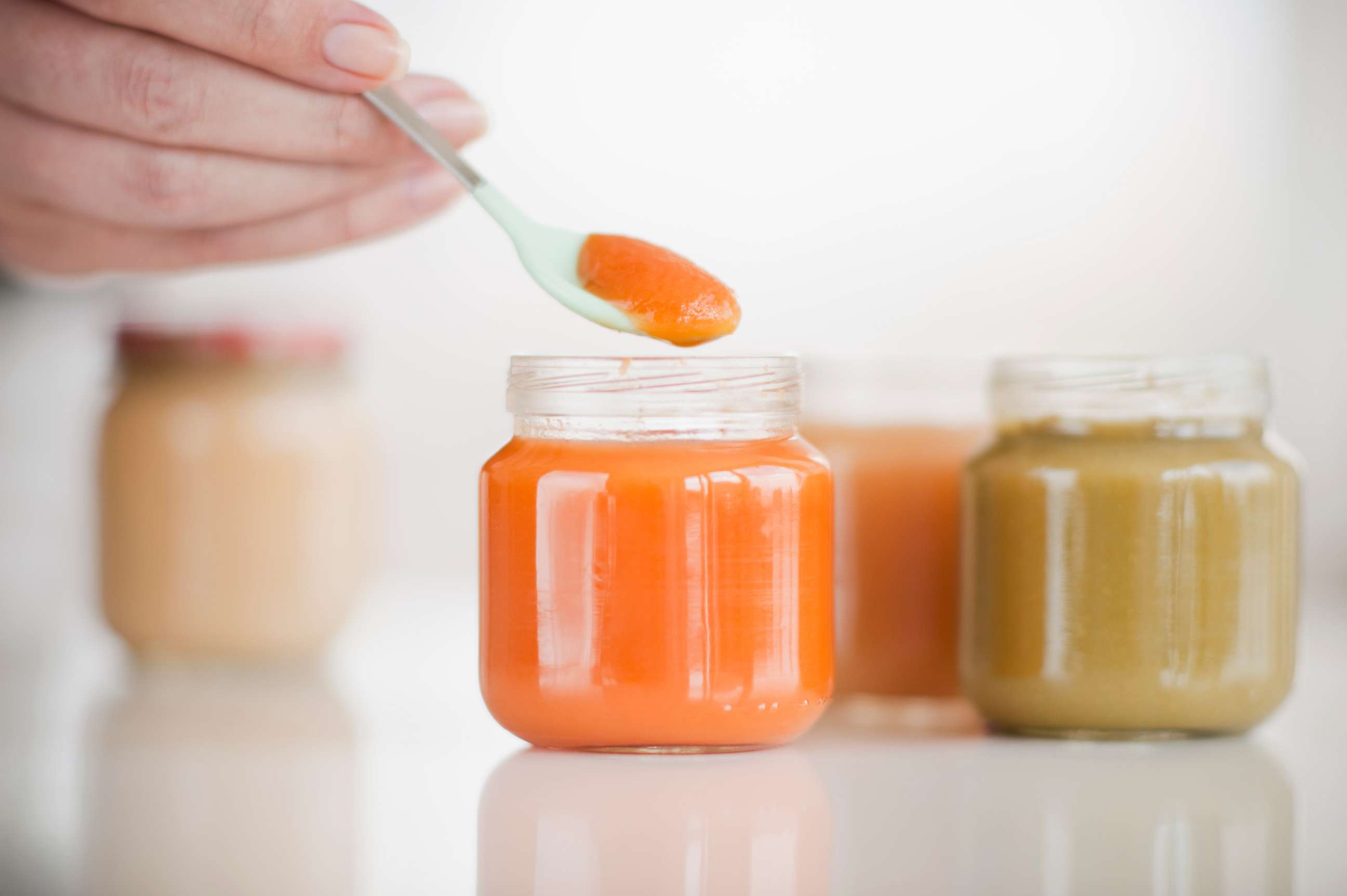 Babies can also receive antibodies from the mother's breast milk, which boosts their immune systems and helps protect them from disease.
Meanwhile, mothers who breastfeed lower their risk of breast and ovarian cancer, type 2 diabetes and high blood pressure.
The authors say while many new parents breastfeed, many choose not to, and all choices should be supported.
According to the analysis, formula milk companies use exploitative tactics to sell products such as preying on parents' fears about their children's health and development.
For example, companies have said it's important to introduce formula to help settle the behaviors of babies, such as disrupted sleep and persistent crying, implying that breast milk alone is not enough.
"The formula milk industry uses poor science to suggest, with little supporting evidence, that their products are solutions to common infant health and developmental challenges," co-author Professor Linda Richter, from Wits University in South Africa, said in a press release. "Adverts claim specialized formulas alleviate fussiness, help with colic, prolong night-time sleep, and even encourage superior intelligence."
"Labels use words like 'brain', 'neuro' and 'IQ' with images highlighting early development, but studies show no benefit of these product ingredients on academic performance or long-term cognition," Richter added.
The analysis also alleged that formula milk companies used advertisements to imply formula is an "empowering" choice for working mothers, who often don't have enough parental leave or support in their places of work.
The authors called for broader societal changes to help offset the exploitative behavior of formula milk companies.
This includes adequate maternity leave with the team imploring "governments and workplaces to recognize the value of breastfeeding and care work, by actions such as extending paid maternity leave duration to align with the six-month WHO recommended duration of exclusive breastfeeding."
They also recommended that health care systems promote breastfeeding and support women to help them with any breastfeeding help during pregnancy, childbirth and after.
"What we're arguing here and throughout the series is that breastfeeding is a collective societal responsibility, and also human right, and that we need to come together as a society, and policymakers need to understand how important it is and how important it is to invest and properly fund the structures that actually enable breastfeeding and make it possible," Tomori said.
"One part of that is addressing the exploitative marketing that's happening. Other parts of that include all the things that we're very familiar with in the United States, such as facilitating structures that make it possible," she added.
ABC News' Sasha Pezenik contributed to this report.