— -- Cincinnati Bengals player Devon Still delivered some heartbreaking news on his Instagram account this weekend: His daughter's battle with cancer is not yet over.
"I wanted to hear so bad that my daughter's cancer was gone and when I didn't it hurt me bad," Still wrote Sunday. "I couldn't even bring myself to tell my family the results without breaking down. I honestly just wanted to shut down from every one.
"But I understand that blessing don't happen when I want them to, they happen when they're suppose to. So we are going to keep faith and keep fighting no matter what. #LeahStrong #BeatCancer"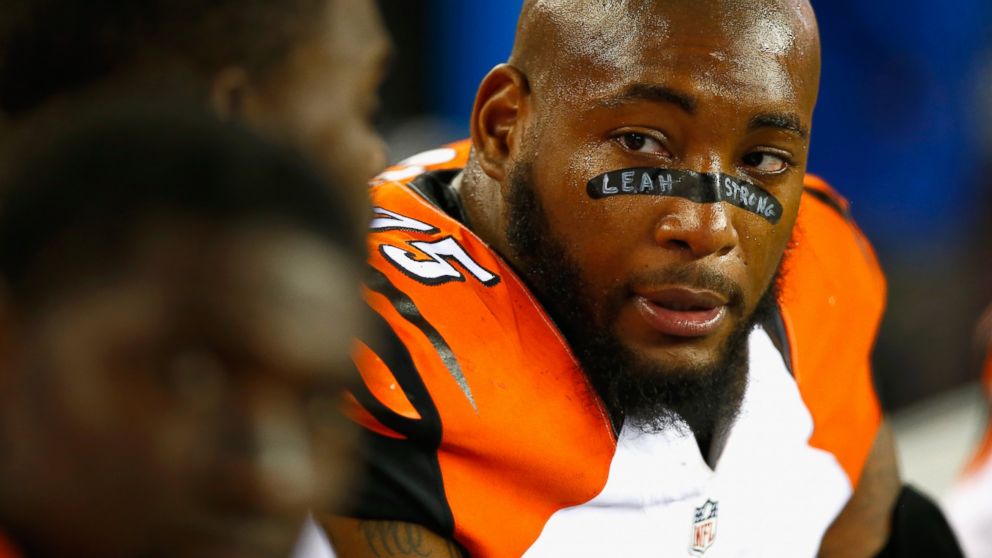 Still, 25, a defensive tackle, had originally been cut from the Bengals roster, but once the team learned his daughter had stage 4 cancer, they resigned him to their practice squad. He has since been placed on the active roster.
Leah underwent surgery and chemotherapy after doctors found a cancerous growth in her abdomen in June, according to The Associated Press. She's now feeling well enough to leave the Philadelphia hospital where she'd been getting treatment and attend the home game in Cincinnati.