Share Your Story About Having "The Conversation" With Your Family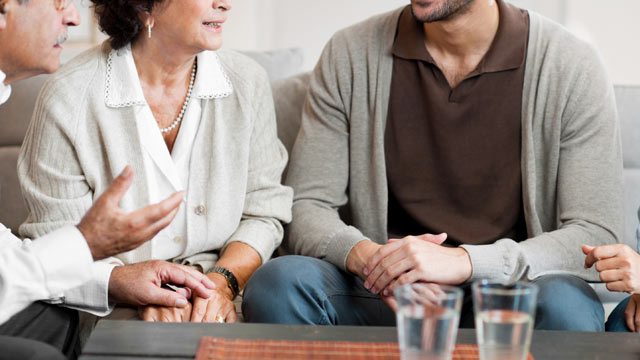 ABC News, in partnership with "The Conversation Project" is embarking on a bold experiment to help the modern American family tackle the sensitive topic of what each of us wants toward the end of our years. It's about life. We prepare our finances for the end; we're ready with insurance policies and all sorts of estate planning. But we're not ready for the emotions – for having a conversation that is essentially, estate planning for the soul, and the heart.
Studies show that families that go through this process of The Conversation come out healthier after their loved one dies. Rates of depression in those first six months plummet among these families. But knowing the benefits doesn't always make taking that first step any easier, so as part of our upcoming series "The Conversation," ABC News is looking for viewers who are willing to share their own personal stories.
We would love for you to take the time to share your own experience of having the conversation with your own family, or why you regret not having the conversation. Below is a form where you can fill out your contact information, see our guidelines for submitting material and share a few paragraphs describing how the conversation went with your own family. Was it difficult to start? How did you all address the main concerns or issues at hand? How did you and your family feel after the talk? Looking back at it now are you happy you have already had that conversation, or if you have not, what has kept you from having it?
If you feel comfortable we have also made it possible for you to share a photo of you with your family, or a video about your experience, we may use your comments, photos or videos in future reports – possibly for television or the internet. A producer may also contact you to discuss your story more. Your story will also be shared with "The Conversation Project," our partners in this on-going project.