Majority of OB-GYNs believe overturning Roe led to more maternal deaths: Survey
Seventy percent of OB-GYNs said it's worsened racial and ethnic inequities.
A majority of OB-GYNs say the overturning of Roe v. Wade last summer is linked to more maternal deaths, according to a new survey released early Wednesday from KFF.
The decision -- known as Dobbs v. Jackson Women's Health Organization -- determined there is no constitutional right to an abortion and gave individual states full power to regulate abortion.
Since then, at least 15 states have ceased nearly all abortion services, according to an ABC News tally.
To understand how the abortion landscape has changed, between mid-March and mid-May of this year, KFF surveyed nearly 570 OB-GYNs who spend the majority of their working hours in direct patient care.
Results showed 64% of all OB-GYNs surveyed believe the ruling has worsened pregnancy mortality. Seventy percent said it's worsened racial and ethnic inequities and 56% believe it's worsened the ability to attract new doctors to the field.
Additionally, 55% of OB-GYNs practicing where abortion is banned say their ability to practice within the standard of care has become worse.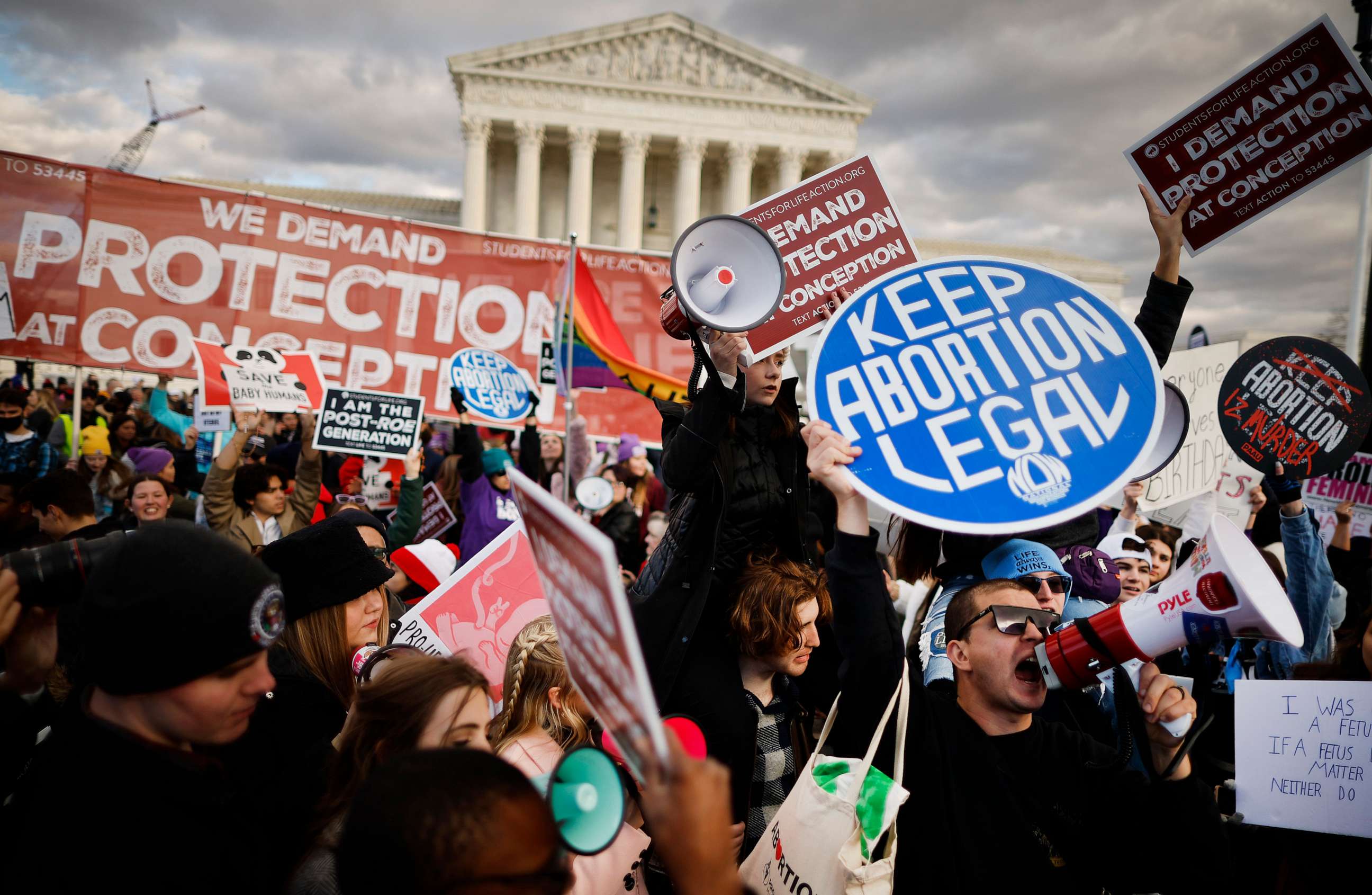 Half of OB-GYNs in states where abortion is banned said their patients were unable to obtain an abortion compared to about 25% of OB-GYNs across the nation.
The decision has also impacted miscarriage care. Four in 10 OB-GYNs in restricted states said they have faced constraints caring for patients experiencing miscarriages and other pregnancy-related emergencies. Meanwhile one in five across the U.S. reported the same.
The survey also asked whether OB-GYNs have seen an increase in patients asking for contraceptives.
Only a little more than 20% of OB-GYNs reported a rise in patients seeking either emergency contraceptive pills or measures including birth control pills, patches, rings and injections.
Comparatively, there was a much larger increase in patients requesting long-term and permanent form of contraception. About 47% of OB-GYNs saw an increase in patients wanting IUDs and 43% saw an increasing in wanting sterilization.
There is also a difference in how many OB-GYNs provide emergency contraception methods. In states where abortion is banned, 73% of OB-GYNS provide evonorgestrel/Plan versus 90% of OB-GYNs in states where abortion is available under most circumstances.
What's more, 25% of OB-GYNs in states with abortion bans provide ulipristal acetate/Ella for emergency contraception and 40% provide copper IUDs for emergency contraception. These numbers are lower than in states where abortion is legal.
"This means that in abortion ban states, not only is abortion unavailable, but there is also limited OB-GYN provision of certain emergency contraception methods," the report reads.
Meanwhile, providers are also worried about their own legal risk. More than four in 10 -- 42% -- of OB-GYNs report being "very or somewhat concerned about their own legal risk when making decisions about patient care and the necessity of abortion."
The figure rises to 59% of OB-GYNs practicing in states with gestational limits and 61% in states that have abortion bans.