— -- For the second time in one week, a spider believed to be a black widow was found making a home for itself in a bag of grapes.
Alexis Gentile and her brother Thomas spotted this spider Thursday night while eating from a bag of seedless, red grapes they purchased a few days earlier from the local Krogers in Commerce Township, Michigan.
Gentile suspected it may be a black widow after she took a photo and noticed its red underbelly.
"When the flash went off, you could see the red," she told ABC News today. "I thought, 'Wait a minute, that might be a black widow.'"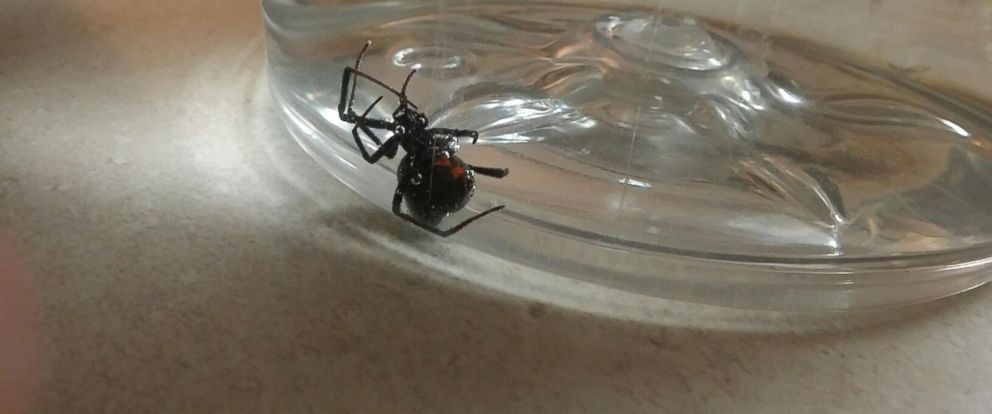 Gentile killed the spider and went back to Krogers the next day to speak with a manager.
"The manager offered to replace the grapes and let us know he would talk to the supplier and distributor to see if there's a way to prevent it from happening again," she said.
Gentile said she would still buy grapes from the same grocery store.
"I shop there all the time. I bought more groceries when I went back in to talk to the manager," she said.
"It's not anything Krogers would have noticed," Gentile said, adding that she hadn't noticed the spider when she bought the grapes or during the few days the bag sat in her fridge.
"If it had its legs curled up, it would have been the same size and color of a grape," Gentile said.
Krogers "promised to follow up with the situation and contact the supplier," ABC affiliate WXYZ-TV in Detroit reported.
Neither the Director of Media Relations/Corporate Communications for Krogers' general office nor the the Consumer Affairs Manger for Krogers in Commerce Township, Michigan, responded to ABC News' request for comment.
The Gentiles' spider run-in came just days after a 21-year-old Vermont woman was bitten by a black widow after it crawled out of a bag of grapes. The woman was hospitalized for one night and her health will be monitored for months.
Black widow bites are usually not lethal, according to The Associated Press, but may cause muscle aches, nausea or breathing problems.
The Associated Press contributed to this report.