An Illinois woman said she physically feels fine after her kidney surgery, but is in emotional pain as she mourns the death of her son, the kidney donor who likely saved her life.
Less than two weeks after her surgery, Rose Perry, 50, said that pain of losing her son "hurts so bad." Perry's son, Ronald Perry Jr., died earlier this month at age 24 from a severe stroke that lead to a coma and fatal cardiac arrhythmia.
Perry was undergoing treatment for kidney failure and Type 2 diabetes when her son suffered the stroke. Her kidney failure was so dire, she even had an upcoming appointment with a transplant doctor at Advocate Christ Medical Center in Oak Park, Illinois, to determine if she was healthy enough to get a transplant.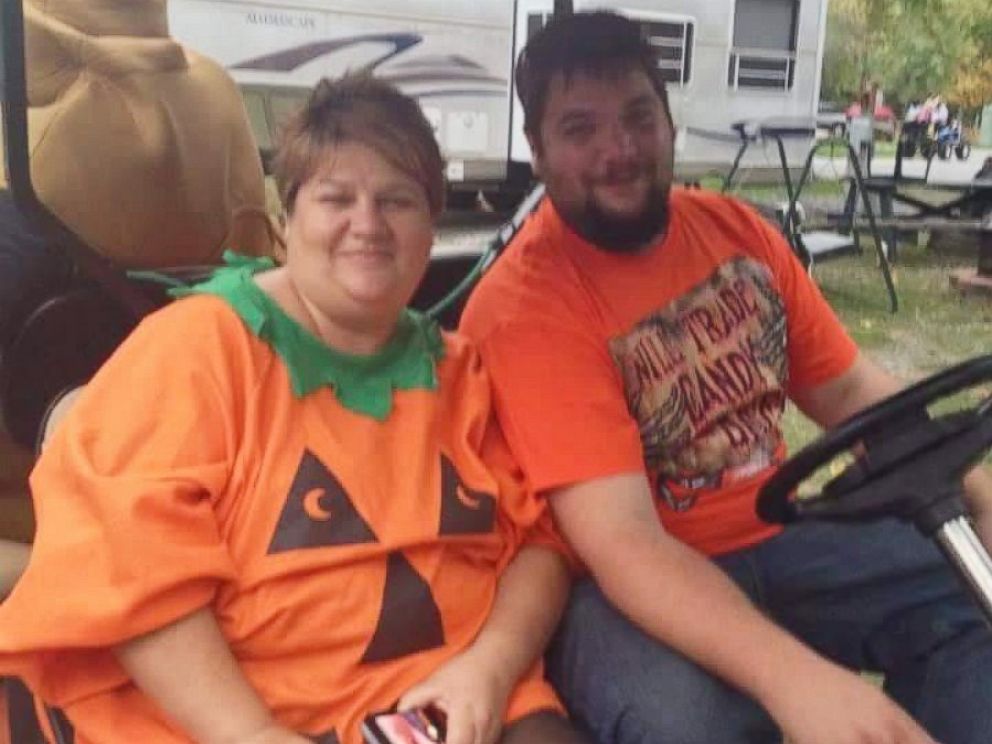 After the stroke, Ronald Perry Jr. was put into a medically induced coma to try and save his brain function, but doctors later told Rose Perry and her husband that their son would not recover. At that point, the family was asked, along with their younger son, Christopher, if they would consider organ donation.
"I right away said no," Rose Perry told ABC News. "I don't wish for my son's body to be cut up. I don't wish that."
But Perry's husband Ronald Perry Sr. and Christopher asked her to reconsider and asked that she consider being a possible recipient for Ronald Perry's kidney.
"My husband and my son said, 'We think you should let them do it,'" Rose Perry recalled. "I cried my eyes out and said, 'I don't want his kidney and I want my child.'"
After discussing it with her family, Rose Perry agreed to a partial organ donation but refused to let doctors transplant Ronald Perry Jr.'s heart.
"I've never met anyone in their lifetime that ever had anything bad to stay about him," she told ABC News of her son, who loved camping and the Chicago White Sox. "His heart was one of a kind."
Just hours after agreeing to the organ donation, Rose Perry met with her transplant surgeon, Dr. Deepak Mital, at Advocate Christ Medical Center, the same doctor she was scheduled to meet the next week. While she had agreed to the transplant, she still had to undergo tests to ensure she was healthy enough to receive the kidney and find out if it was a match.
Mital said when he met Perry he tried to help her by counseling her on her decision to go ahead with organ donation.
"I'm so sorry you lost your son, I think you're making the right decision. ... He can save lives," Mital remembers telling Perry.
The Illinois mother said the two days of tests quickly became a blur. Less than 48 hours after meeting Mital, she was approved for transplant surgery on May 17.
"I was numb by then," she said of the two days of intensive testing. "There were things I don't even remember them. I don't remember them taking me to surgery."
Mital said the kidney was a near perfect match and started working right away. Perry was able to leave the hospital in just a few days. Her odds for survival doubled after the surgery, according to Mital.
"In his death ... he really gave her the gift of life," Mital said.
Perry said she is now satisfied with her decision to undergo the transplant and that she suspects it will help her in the future as she grieves her oldest son.
"I'll just rub my belly and I'll say, 'Oh, Ronald, what is going on in this world,'" she said.