Skin-care products may have labels touting natural and hypoallergenic ingredients, but that doesn't mean they can't cause allergic reactions, doctors say.
Studies have shown that some people are allergic to a preservative called methylchloroisothiazolinone that appears in some skin, hair and other personal care products and household goods. Diana Wilson of Houston said she thinks she's among them because she developed an itchy mystery rash on her hands that doctors at first thought might have been eczema.
"I was just at my wits' end," Wilson told ABC's Houston station KTRK. "This is when it was at its worst. It was cracking, it was hurting. It was very painful. I couldn't touch anything, couldn't do anything, and it looked awful."
She said she found the preservative listed on many products in her home, even her dish detergents. But what struck her as odd was that most of her products were labeled hypoallergenic or all-natural.
"That was the most frustrating part," Wilson told KTRK.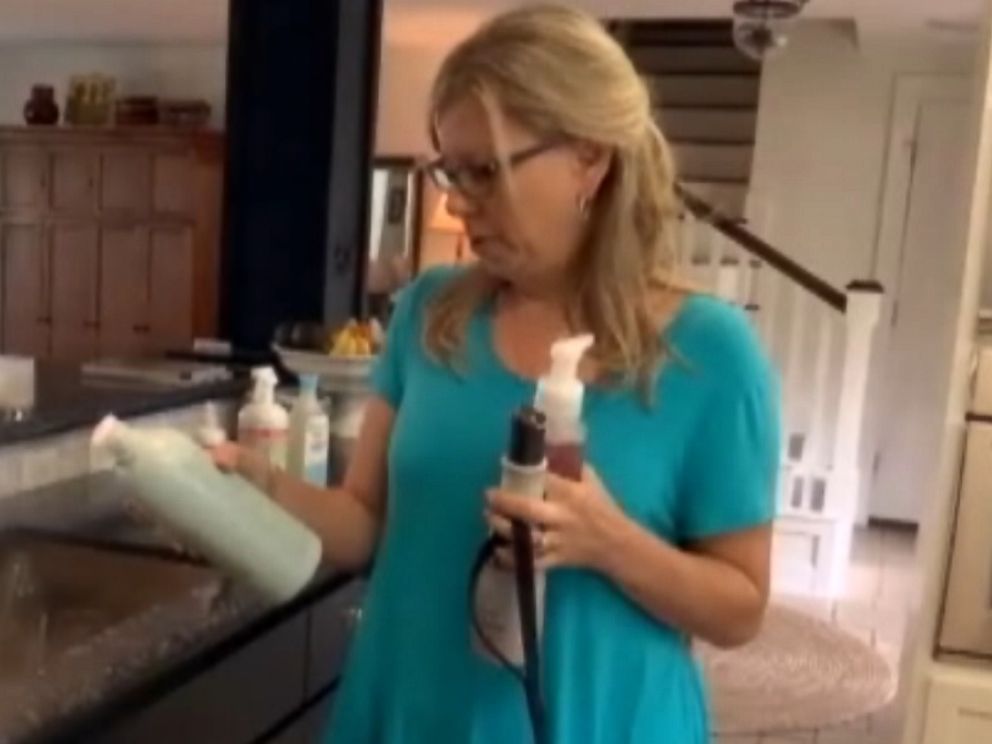 Methylchloroisothiazolinone and its relative methylisothiazolinone -- MCI or MI for short -- have been used in products in the United States for years, experts said. Though allergies to them are considered rare, they've been on the rise, said Dr. Stacy Dorris, a pediatrics professor at Vanderbilt University Medical School who specializes in allergies. The American Contact Dermatitis Society named MI "allergen of the year" in 2013, she noted.
Dorris said she sees these allergies most often in adults and children who are using diaper wipes or other wet wipes, and it initially causes what looks like chronic eczema that doesn't clear up on the face, hands or rear-end, she said. Since she's on the lookout for it, she tells parents to stop using the wipes, and the rash clears up in about a month.
Hypoallergenic products can be "a little bit of a misnomer," she said, because the label really means these products contain chemicals that aren't likely to cause allergic reactions.
"It doesn't mean it's absolutely not going to cause allergies," she said.
The wipes tend to be a bigger issue than face wash, for example, because it is a leave-on product, she said.
Dr. Corey Hilmas, the Natural Products Association's senior vice president of scientific and regulatory affairs, said the more MCI or MI a product contains, the more likely it is to cause sensitivity.
Neither MCI nor MI are allowed in products that bear an NPA certification seal, he said. But not all natural products are certified.
"Any time you see the word 'natural,' you always have to ask yourself as a consumer, 'What is the standard they're using?' 'Is it a marketing ploy?'" Hilmas said.
Still, Hilmas stressed that preservatives in general are important because they prevent bacteria, fungus and other microbials from growing in personal care products.
"Having a preserve is not something that's optional," he said, explaining that they prevent products from growing things like E. coli.
But there are alternatives, such as benzyl alcohol. And there are natural alternatives, such as grapefruit seed extract, he said.