— -- A new report released by the CDC today is showing that flu season is getting worse and fast.
According to the U.S. Centers for Disease Control and Prevention, the number of states reporting high levels of doctor visits due to flu-like symptoms more than doubled in the last week, from 10 to 21.
Those 21 states experiencing high activity: Alabama, Arizona, Arkansas, California, Georgia, Illinois, Indiana, Kansas, Kentucky, Louisiana, Mississippi, Missouri, Nebraska, Nevada, New Mexico, Oklahoma, Oregon, South Carolina, Tennessee, Texas, and West Virginia.
The South and West reported seeing the highest rates of patients with flu-related symptoms.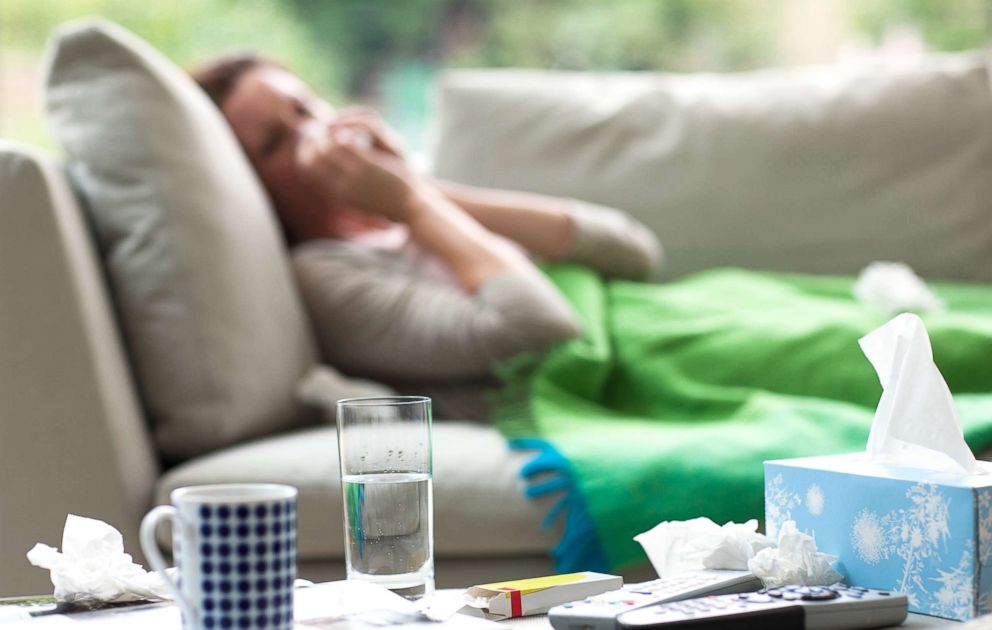 Why the flu shot this year may not protect you
Flu cases climb, but worst is likely yet to come
In Montrose, California, physician assistant Jennifer DeMoss said the flu season has been "crazy so far."
She said at Adventist Health Urgent Care, about 30 patients a day had the flu.
"This year, like I said, this one really hit me hard," schoolteacher Laura Londano told ABC station KABC-TV. "I had my two weeks off and this is how I'm spending my holidays ... in bed and now here in urgent care."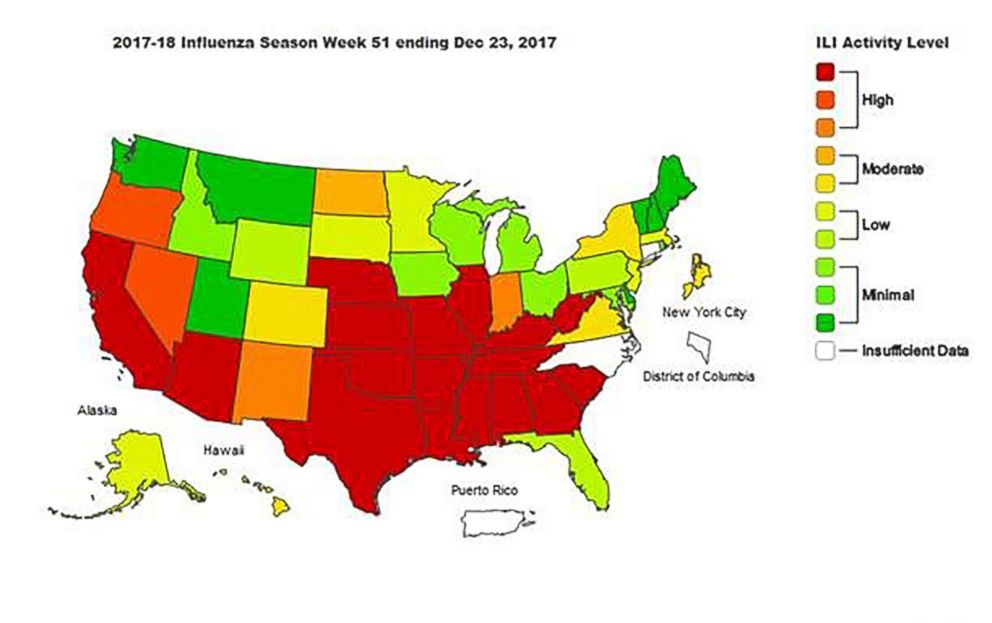 This season's vaccine is only 10 percent effective against the H3N2 strain in Australia, the dominant strain of influenza.
Influenza researchers have blamed this decreased effectiveness on the most common process of vaccine manufacturing, which uses chicken eggs. Viruses are unpredictable, and if they are raised in eggs for vaccine production, their structure may not perfectly match those found in our environment.
Still, the CDC is cautioning that the flu will likely peak between now and the end of January. It also maintains that an annual flu vaccine is the the first and most important step in protecting against flu viruses.
"Everybody, who I've seen, who've had flu, most of them have not had the flu shot," DeMoss told ABC affiliate KABC-TV. "And the people who have had flu shots, their symptoms are much, much, much less."
In addition to getting the flu vaccine, the CDC recommends avoiding close contact with sick people, limiting your contact with others when you feel sick and covering your nose and mouth with a tissue when coughing or sneezing, in order to prevent the spread of germs.
Other actions the CDC recommends to stop the spread of the seasonal flu include washing your hands often with soap and water; avoiding touching your eyes, nose and mouth; and disinfecting surfaces that may have been contaminated with flu germs.
ABC News' Catherine Thorbecke, Dan Childs, Sabina Rebis M.D. and Joshua Yap M.D. contributed to this story.